Company: RealWear
Based in: Vancouver, WA 
Founded: 2015 
What does RealWear do? 
RealWear is an industry leader for voice-operated, industrial assisted reality wearable solutions. "Our mission is to engage, empower, and elevate the frontline worker with the aid of human-centric technology," says Andrew Chrostowski, RealWear's Chairman and CEO. Running on Qualcomm® Snapdragon™ chipsets and employing AR technology, RealWear's Navigator™ 500 device gives frontline workers in manufacturing, oil and gas, and other heavy industries hands-free access to the knowledge bases and technical support they need to be successful in their jobs.
Why did Qualcomm Ventures invest? 
Qualcomm Ventures invests in companies that are transforming industries in areas where we have domain expertise. We're focused on driving transformation in 5G, AI, XR, IoT, automotive, enterprise, and cloud. What excites us most are companies that leverage wireless tech to create innovative solutions to real market problems — and RealWear is one of those companies. We joined RealWear's Series B in 2019 because we believed in the team and their vision to deliver the right wearable technologies and experience that enable and augment frontline workers, provide high ROI for their customers, and help drive the future of industrial and enterprise head-worn wearables, and because we knew we could add value beyond the capital we invested.
How does Qualcomm Ventures support RealWear's growth?
Qualcomm Ventures provides value to portfolio companies by brokering introductions to Qualcomm Technologies, Inc. business unit leaders and providing access to Qualcomm products and technology experts. Because of the relationship with Qualcomm Ventures, Qualcomm understood RealWear's mission of driving XR and XR-enabled devices. This led to Qualcomm's XR team providing support for RealWear's AR integrations and also with raising awareness for their product through marketing support, including a video for the Navigator 500's product launch featuring Said Bakadir, senior director, product management for XR at Qualcomm Technologies, Inc. 
Over the last two years, RealWear's relationship with Qualcomm Ventures proved critical. The RealWear Navigator 500 is built on Qualcomm's Snapdragon chipset. "It's the best processor for powering the usage models typical for frontline workers who need access to the right information and expertise at the right time while keeping their hands free for their works tasks," says Ken Lustig, RealWear's co-founder and senior vice president of corporate and legal affairs.
"It works well with the Android operating system. It has integrated communication technologies. It processes in Android with multiple cores, which works really well for us. And it's got the right price point." Through the relationship with Qualcomm Ventures, RealWear was able to get reliable access to the chipsets it needed to launch RealWear Navigator 500 late last year, even despite the supply-chain crisis and semiconductor shortages. Qualcomm Ventures helped RealWear engage and work through a range of complex issues with the right business executives at Qualcomm to help solve its processor needs and feel confident in proceeding forward with its 2021 and 2022 device production plan. That reliability allowed RealWear to focus on product development, other mission-critical issues, as well as meet its new product launch date.
"We're a small customer, but through our relationship with Qualcomm Ventures, Qualcomm better understood our needs and embraced them," says Lustig. "We were overwhelmed by the attention that we received and willingness to find a solution to meet our needs, leading to an in-person visit to Qualcomm's headquarters in 2021, frankly at a time when the teams were primarily still meeting virtually. The commercial relationship next to the investment relationship, all coming together and allowing us to seamlessly work the supply chain issues, that was just so helpful to us. We love this relationship."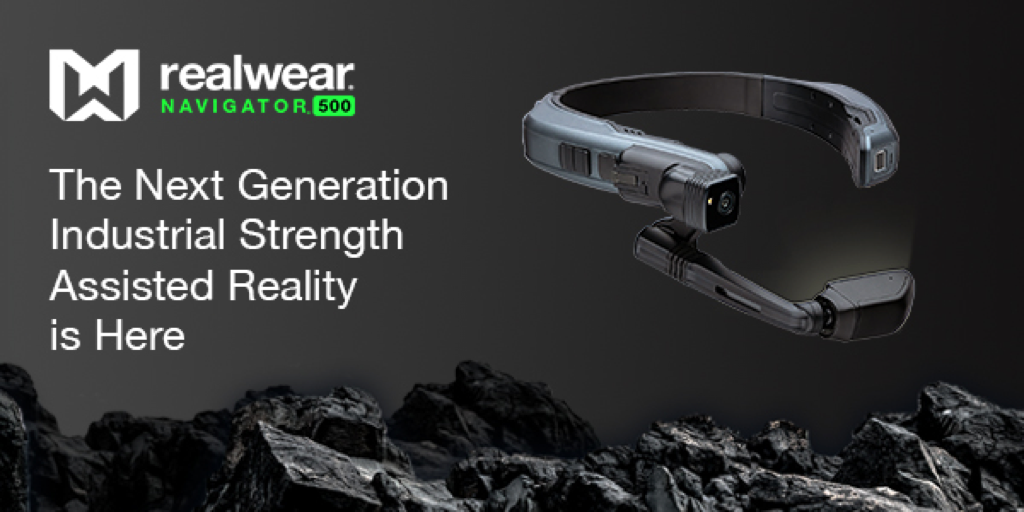 How is RealWear succeeding?
As the world has transitioned to remote work over the past two years, RealWear has successfully integrated with Microsoft Teams, Zoom, and other mission critical applications. Ongoing support from Qualcomm's technical teams has allowed the company to ship devices to thousands of enterprise customers in a wide range of industries, including energy, manufacturing, food and beverage, and automotive, including many leading companies in their respective sectors. 
Built on the ongoing collaboration with Qualcomm Ventures and Qualcomm, it's now seeing great success in the marketplace, including the successful launch of RealWear Navigator 500. RealWear has had a lot of exciting customer victories. RealWear partnered with Groupe PSA — the carmaker behind Peugeot, Citroën, Opel, and Vauxhall, among other brands — to roll out RealWear devices for factory technicians around the world. That's on top of other high-profile wins built on the Qualcomm Snapdragon technology including BMW, Mars Petcare, Colgate-Palmolive, and ExxonMobil.
Working closely with Qualcomm Ventures and Qualcomm to ensure hardware supplies, optimize product performance, and connect with new customers, the company is set to consolidate its position as an industry leader in the industrial XR market.
Snapdragon is a trademark or registered trademark of Qualcomm Incorporated.