At Qualcomm Ventures, we support visionary founders developing breakthrough solutions with the potential of transforming industries. Putting our mission into action is the startup competition we launched in China 13 years ago. Our goal was to identify potential startups for early-stage investments with the aim of helping them grow and, ultimately, to drive development of the mobile Internet industry.
Since its inauguration in 2009, the event has attracted over 2,000 participating companies. In today's blog, we are proud to share the results of the 2021 competition.
2021 5G Ecosystem Startup Competition Overview
This year's contest was hosted alongside Tencent 5G Ecosystem, Tencent Ventures and Cyzone in Chongqing on September 24, 2021. Tencent's history of actively nurturing the 5G ecosystem, coupled with Tencent Ventures' expertise in investing in and offering long-term value to startups, made them an ideal co-host. Cyzone was selected based on their commitment to supporting Chinese entrepreneurs in expanding the region's small and mid-sized enterprises.
For the second consecutive year, our competition's theme centered around 5G, aiming to draw disruptive companies developing solutions or products across the 5G value chain. We were humbled to receive submissions from 217 companies, a 25% increase since 2020. These firms represented 11 technology fields enabled by 5G, with AI, IoT and XR accounting for the majority (17%, 14% and 14%, respectively).
From there, we identified 10 companies to move onto the final competition, which was comprised of a presentation followed by a Q&A round. The overall winner would be selected by a panel of 10 judges from top-tier venture capitalists, including Tencent Ventures, Xiaomi Industry Fund, China Mobile 5G Fund, Sequoia China, Lenovo Ventures, Northern Light Ventures and others.
5G Ecosystem Startup Competition Results
After thorough review of all applications, NanoAR, a startup focusing on the development of AR transparent display core technology, was selected as the winner of the competition. This selection was based on their alignment with the organizers' investment direction and for best representing the 5G ecosystem.
GVR, a XR interactive live broadcast service and content platform company, was voted by VC attendees as the Most Favored Company by Investors. They also received the coveted letter of investment intent from Qualcomm Ventures and Tencent Ventures, which was one of the awards offered through the contest.
Meet the finalists!
AgrandTech (5G): Provides 5G core network products.
AI-Link (5G): A technology provider of industrial 5G Edge intelligence.
GVR (XR): GVR offers a content platform and live broadcast services.
MakeSens (AI): A "near sensor" AI chip company based on the foundation of analog computing technology.
NanoAR (AR): Provides AR transparent display core technology and solutions.
NEBULA LINK (V2X): The provider of V2X products and solutions, and the chief author of China's V2X standard.
Sight Plus (XR): Sight Plus offers an open platform dedicated to AR.
SKYFive (5G ATG): To develop China's air broadband Internet, SKYFive connects aircraft with 5G.
Uli (Social Network): An emerging platform focusing on real-time video interaction with Gen Z as its key audience.
ZEALYNC (5G): A design firm specializing in 5G RF transceiver chips.
Top Most Noteworthy 5G Startups  
In parallel to the 5G Ecosystem Competition targeting early-stage startups, Qualcomm Ventures China worked with Cyzone's database, Ruishou Analysis, on the second annual ranking of the 10 most noteworthy 5G startups. We evaluated nearly 120 organizations as prospective contenders for this selection, which was geared towards startups with more mature, scalable business models and market recognition. Our mission was to shine light on the critical developments in this space and to help startups attract the support of institutional investors.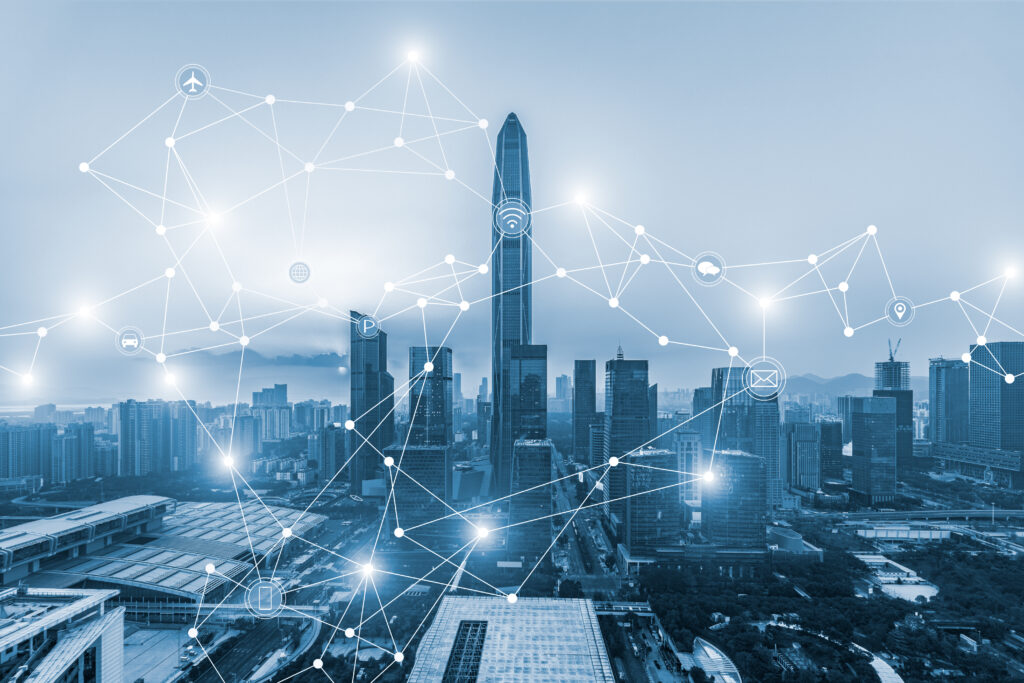 Firms were evaluated across several categories, including advantages of the technology, business reputation and 5G relevance. Leveraging the same panel of judges as the startup contest, we determined 25 candidates, out of which the 10 most noteworthy companies were selected.
The selected finalists covered six major areas enabled by 5G, including gaming, IoT, XR, robotics, infrastructure and chipsets. Each demonstrated abundant technical strength, clear direction, are at the forefront of technological innovation and presented sophisticated business models.
Here are the top most noteworthy 5G startups!  
Eigencomm: A leading provider of cellular IoT chips.
GAUSSIAN Robotics: Develops autonomous commercial cleaning robots.
GrenTech: A base station RF system technology solutions provider.
Haima Cloud: Cloud service provider in the cloud gaming field.
Mogulinker: An IoT SaaS software provider specializing in industrial equipment.
OppenFuture: A light field capturing and rendering technology company.
Pudu Tech: Manufactures intelligent delivery robots.
Smarter Micro: A premier provider of high-performance microwave RF front-end chips. 
Well-Link: Specializes in video cloud computing solutions. 
Conclusion
Qualcomm is the world's leading wireless technology innovator, inventing the breakthroughs that make 5G possible. At Qualcomm Ventures, we help drive the expansion of the ecosystem through investing in startups and helping them leverage the power of 5G. Through this competition, we hope more startups leverage the numerous benefits of 5G. Additionally, we look forward to more venture capital firms exploring potential investments in companies harnessing 5G technologies to improve efficiencies and transform industries.
We're excited at what the future holds and the yet-to-be discovered inventions built on the foundation of 5G tech. For information on Qualcomm Venture's 5G Fund, visit here.
Alternatively, feel free to contact us.