2021 was a year of transition to a "new normal" – the world adopted the remote-first mindset to working and learning; enterprises are adopting a myriad of technologies to adapt their operations and supply chains. The continued digitization of the home and enterprise brought forth improvements in how we live, work and play along with the opportunity for substantial value creation. 2021 was also a banner year for Qualcomm Ventures – we recently looked back at some of the most notable developments for us last year.
As technologies advance and converge, we'll see the offline world come online at an ever-increasing pace, which is particularly exciting for Qualcomm who is enabling a world where everyone and everything is intelligently connected. At Qualcomm Ventures we believe this translates into a decade of opportunity and we are most excited about working with entrepreneurs and supporting startups that are accelerating the development of the "Connected Intelligent Edge"—where billions of intelligent devices are connected to the cloud and will serve as the building blocks for the digital transformation of all industries – bringing momentous improvement to our planet.
From our groundbreaking work in 5G, to bringing AI to edge, to reinventing/ rearchitecting/ powering the connected car, to enabling a robust IoT edge platform to making the metaverse a reality – we are excited about what the future holds.
With this backdrop, here are five sectors/technologies we think are ripe for innovation and we're particularly excited about investing in.
5G
5G was designed to be a pervasive connectivity fabric to link not only people, but also sensors, compute devices, and other things across diverse environments. Ten years ago, 4G service sparked the proliferation of mobile apps and the creation of the App economy. Likewise, we believe the combination of unique features offered by 5G is changing the connectivity landscape and creating compelling opportunities for startups and investors. Beyond fast, reliable, and secure communications, 5G has astonishingly better connection density. With the growth in Cloud, AI and IoT, 5G will enable the proliferation of IoT devices and will be the catalyst to bring on-device AI / intelligence transforming several industries.
5G is redefining how networks are built and deployed. And the pandemic has not only shifted how we live and do business, but also highlighted the need for fast, reliable, and secure communications in all settings. We're seeing 5G extend enterprise connectivity beyond mobile. Private Networks are already providing extended connectivity to enterprises in education (school districts, universities), entertainment (large venues), and industrial (factories, warehouses) settings.
These are the three key themes that most interest us in 5G:
Use cases: Applications and services that uniquely leverage specific unique 5G characteristics.
Network transformation: Solutions that enable smart networks to be fully software-defined, hyper-automated and completely virtualized.
5G beyond mobile: End-to-end solutions that enable Enterprise Private Networks, providing reliable communications in various enterprise settings.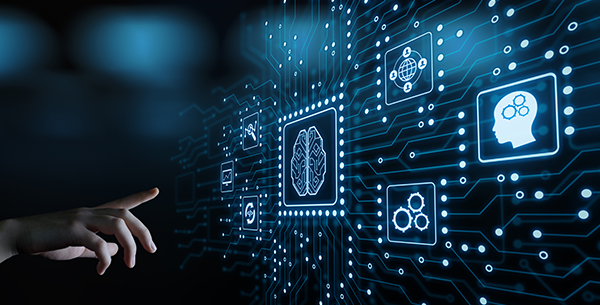 AI
The advancements in Artificial Intelligence over the past half-dozen years have been nothing short of astounding. Today, AI touches every consumer and industry, from voice assistants and smartphone camera apps to improving convergence in enterprise sales pipelines and making supply chains more efficient.
Innovation and cost reductions in AI and Machine Learning (ML) infrastructure and tool chains are broadening the range of AI applications. Vertical use cases such as conversational AI are maturing, and soon we'll experience human-like interaction. We now also have some visibility to enterprise search (finally) catching up to the consumer search experience.
The key trends that excite us in Artificial Intelligence are:
ML Ops: We're excited about startups pushing the boundaries of new language models on cloud and edge and looking forward to more innovations in making the MLOps toolchain easier to use for ML practitioners. MLOps will aid in the movement of data to and from the edge.
NLP / Language models: The trend of massive language models (such as OpenAI-GPT-3, Google Lambda, and others) will continue, with future releases potentially resulting in new capabilities and a new class of apps based on big language models. We're very excited about startups developing more power-efficient language models that can run on the cloud and edge devices.
Edge AI: AI is moving from servers to the edge, where it will keep data local on IoT and other devices to facilitate more contextual learning over time and help alleviate privacy concerns associated with data storage on the cloud. By reducing latency, it also makes gadgets such as smartphones and voice assistants, more personalized, intelligent, and of course faster.
IoT
While perhaps the Internet of Things (IoT) was initially more visible with consumer applications and use cases, the majority of the value will be created in B2B and enterprise applications. Advancements in connectivity (e.g. NB-IoT and CAT M1), power-efficient processing, sensor costs, software, and security – combined with the application of AI techniques – will continue to bring intelligence to IoT devices, helping to not only bring the offline world online, but also enable more decisions to be made at the edge. IDC estimates that by 2025 the continued adoption of 5G and AI technologies will result in nearly two thirds of all data being generated outside of traditional datacenters.
As the industry shifts to hardware-enabled subscription-based models, we're seeing rapid adoption of IoT in the enterprise where it's helping drive business efficiency and productivity gains. From fleet management solutions to asset trackers that monitor our shipments, to sensors that measure environmental conditions, to devices that capture soil and crop measurements, IoT is now embedded in several industries driving significant economic value.
In IoT, we are looking to invest in companies that are developing:
Vertical enterprise use cases with a tangible ROI across industrial, agriculture, security and more.
DevOps tools that enable developers to build/deploy/manage intelligent (ML) apps on the edge.
SaaS-enabled analytics platforms that help drive decision-making.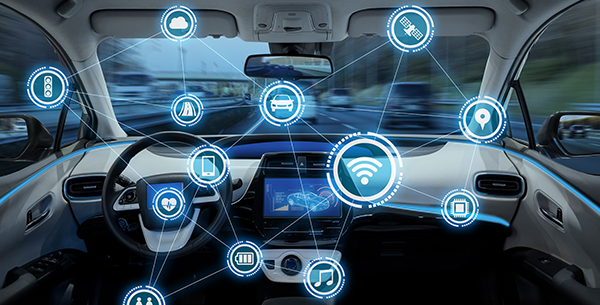 Automotive
The Automotive industry is seeing unprecedented transformation driven by new usage and ownership models, electrification, and autonomy. Cars are quickly becoming intelligent connected computers on wheels. These industry trends are causing automakers to rethink how cars are designed, how they are connected, and what new services can be offered —creating an urgency towards embracing innovation.
With this in mind, the key areas we see opportunity in Automotive include:
Car-to-Cloud capabilities: The creation of electric vehicle and autonomous platforms has spurred innovation in vehicle architecture, making vehicles more connected. This in turn creates opportunities for cloud services such as over-the-air safety updates and upgrades enabling customized consumer preferences or commercial uses.
Vehicle-to-everything communications (V2X) systems that offer improved vehicle safety and driving experiences, benefitting drivers, passengers, and others sharing the road.
With decreasing costs and improved accuracy, Advanced Driver-Assistance Systems (ADAS) might even become a core requirement in the future due to regulatory understanding of the benefits they provide to vehicle safety.
XR
The extended reality (XR) ecosystem is seeing a strong resurgence of interest as price, performance, and overall user experience are finally starting to match the bold vision and potential many VCs bet on some 5 years ago. A renaissance of interest in spatial computing, the merging of physical and digital personas, identities, and spaces, is now further propelled by a number of large tech companies boldly establishing their visions and claim for the Metaverse.
VR in particular had its breakout moment in 2021, with more than 10 million units sold, setting the ecosystem on a scalable growth path. We are seeing accelerated adoption in both consumer and enterprise segments – targeting a range of use cases (training, gaming, entertainment and social).
In AR we are starting to see exciting experimentation as AR breaks out from largely smartphone-based experiences into the realm of head-worn computing and true XR. While mass adoption is likely still at least a couple of years away, we believe a variety of solutions will begin to come to market, all seeking to find the right balance of form factor, overall utility, experience, and price.
As such we are looking to invest in entrepreneurs building businesses that are driving improvements around key layers of XR and the Metaverse to fuel industry growth and innovation thus turning interacting with the Metaverse a reality. These include:
Immersive content, applications, and experiences.
Tools for content creation and authoring.
Optics, display and input technologies, including AI for vision and audio.
The pace of transformation is indeed accelerating, and we are truly excited about what's in store for the next 5-10 years. We look forward to supporting entrepreneurs leveraging these trends to build businesses that accelerate and collectively bring forth the connected intelligent edge.