Rakesh Verma and his wife, Rashmi, first encountered digital mapping in 1994 while working in the U.S., Rakesh in business roles and Rashmi as a software developer. When they returned to India, they set a goal of building a software business in their home country. Thinking of the early digital maps they saw back in the U.S. they asked themselves, "what could be the business in it?"
The business, they soon realized, was that every data point would require a location attached to it. Long before Google Maps and the ubiquity of smartphones, before today's explosion of location-based services, they'd found their venture.
Last month their company, MapmyIndia (C.E. Info Systems Limited), went public as one of the first deep tech IPOs in India. The IPO valued the company at nearly $1.12 billion—especially impressive, it got there with a mere $40 million in venture funding.
Qualcomm Ventures has been a part of the MapmyIndia story since 2009, when we led their Series C investment.
Rakesh, the company chairman, Rashmi, the CTO, and their son, Rohan, the CEO, always had the conviction that their business would succeed. That commitment and perseverance are part of what inspired us to support MapmyIndia more than a decade ago, when few investors in India saw a viable business. It fit our global investment thesis that there were businesses to be built around highly accurate, turn-by-turn navigation. Like Waze, whose Series B Qualcomm Ventures invested in in 2010, the Vermas saw the potential power of a business built on highly accurate location data—and together the two companies gave us a global perspective on the sector that proved valuable for both startups.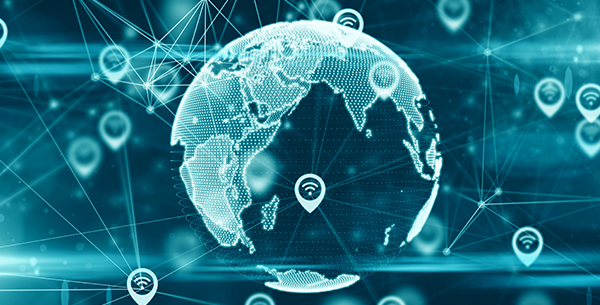 When MapmyIndia started, they were digitizing paper surveys for their database. Since then, they've compiled geotagged GPS data, photos, videos and added satellite and mobile-based mapping technology. Their initial focus was on sectors that were growing rapidly in India and needed good data to map their physical rollout. Coca-Cola India was an early customer, first using MapmyIndia data to plan its network of bottlers, and later using mapping for its retail locations and geotagging for its logistics partners. Mobile providers similarly relied on MapmyIndia to plan tower rollouts and retail locations. Next came the Indian auto industry, which leveraged MapmyIndia data for navigation devices.
Based on that strength, when global giants like Amazon and Apple were looking for mapping data in India, they turned to MapmyIndia. Today, the company's data is powering delivery services and location-based apps. The company launched an IoT platform called InTouch that allows customers to track mobile assets like delivery fleets. MapmyIndia is also working closely with the Indian Space Research Organization to build a local alternative to Google Maps.
MapmyIndia, and the Verma family, prove that driven founders with great technology and a commitment to and understanding of local geography can build a very successful business even when competing against large incumbents.
It has been a pleasure to work with MapmyIndia and be a part of their journey.