Company: OmniML
Based in: San Jose, CA 
Founded: 2021 
What does OmniML do? 
"Our vision is to enable AI everywhere," says Di Wu, co-founder and CEO of OmniML, a startup making artificial intelligence more accessible to all edge devices through its machine learning ops platform. The potential for edge AI is huge, but it is challenging to adapt powerful AI algorithms to edge devices such as in autonomous vehicles, robotics, and IoT. Current AI applications require a lot of computation, relying on powerful hardware—which can make it tough to deploy in resource-constrained edge devices.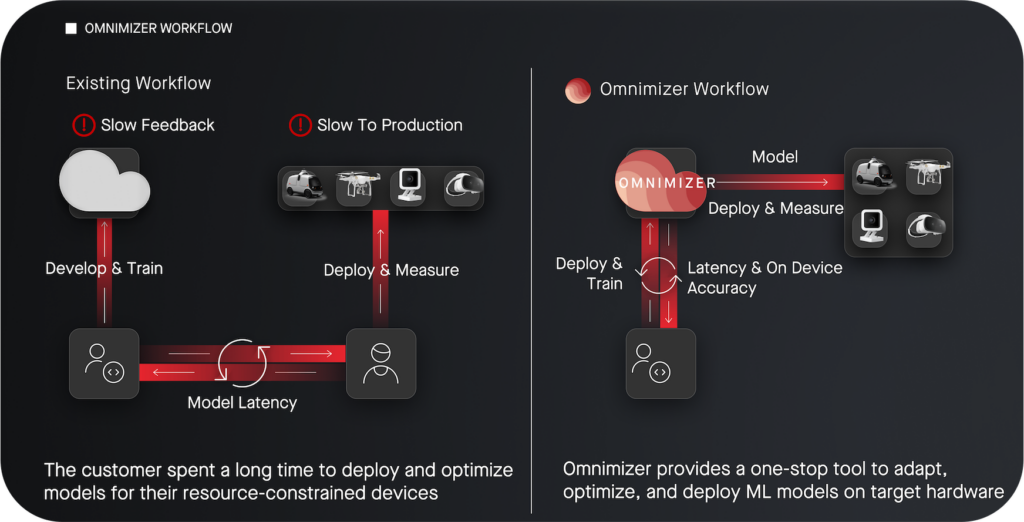 OmniML is aiming to change that. The startup is a leader in efficient and hardware-aware AI, helping to solve a fundamental mismatch between AI applications and hardware deployments. OmniML's software platform automatically adapts and optimizes customers' models to better fit the hardware for inference. OmniML's software platform equips customers with the best AI model design methodology, targeting diverse hardware platforms and latency constraints. Ultimately, it's making AI more accessible for everyone.
Why did Qualcomm Ventures invest?
AI is a key investment focus for Qualcomm Ventures, and the burgeoning new category of machine learning ops is an area we're very excited about. Much like DevOps navigates the intersection of software development and IT operations to ensure that software can run optimally in a given environment, MLOps helps the developers and data scientists who are building AI models to efficiently deploy them on specific hardware. "They need better tools to be able to create AI models and also deploy those models to run on edge devices or the cloud," says Tushar Gupta, senior director, Qualcomm Technologies, Inc. at Qualcomm Ventures who leads our OmniML investment.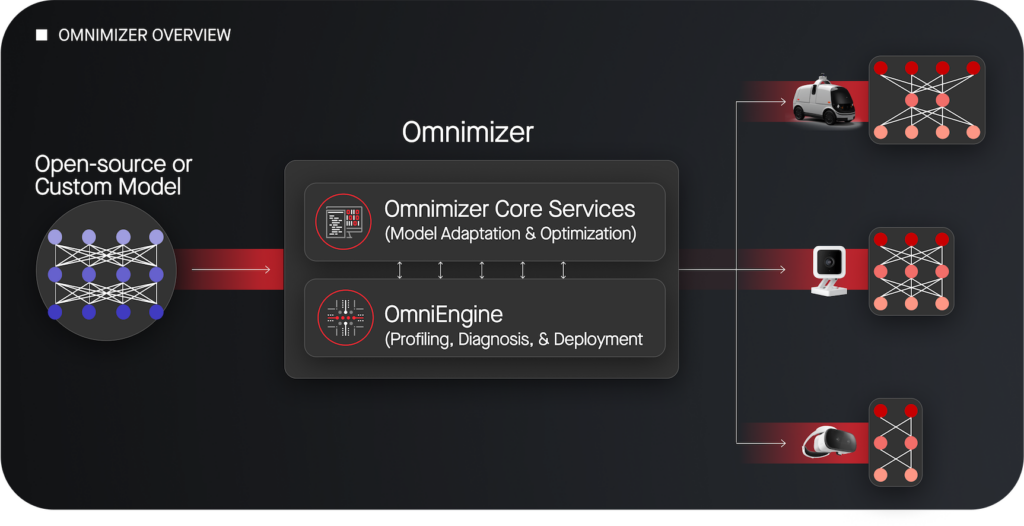 In particular, we're excited about startups pushing the boundaries of advanced computer vision models on cloud and edge, and we believe OmniML is a company that can accelerate the deployment of edge AI. Its founders have deep experience in the field—including co-founder Song Han, an associate professor at MIT who has pioneered research on hardware-aware neural architecture search and has won awards worldwide. We joined OmniML's Seed Round earlier this year because we were impressed by the team and their technology.
We believe there is strong potential for neural architecture search to disrupt model optimization in a big way because rather than compressing existing models it can adapt them to be more efficient on the target hardware.
How does Qualcomm Ventures support OmniML's growth?
An investment from Qualcomm Ventures is a long-term commitment that extends beyond capital. We support a company's successful growth through information about Qualcomm technologies, technology expertise, and a strong global network, helping them build the global businesses of tomorrow. In the case of OmniML, we provided business and industry guidance—first, by introducing the company and its value proposition to relevant Qualcomm businesses and facilitating meetings with key decision makers in Qualcomm's automotive, robotics, and mobile groups. We then invited OmniML to participate in our most recent AI startup showcase event, where select startups had the opportunity to present and to learn about Qualcomm's technology roadmap. As a result of that event, OmniML is now working with Qualcomm's robotics group.
"There are hundreds of different platforms we can support," says Di, OmniML's CEO. "By picking Qualcomm's RB5 Robotics platform as a starting point, it maximizes our potential to target a group of customers with immediate pain points and business needs. It is a competitive advantage for OmniML and a real benefit for companies working on Qualcomm's robotics platform."
We also helped the OmniML team make connections with potential partners and learn about market demands and customer pain points, which is helping them fine-tune their product offerings. The connections built also led to OmniML developing a demo that showcases the RB5 platform's utility for autonomous moving robots using AI applications, which OmniML displayed in Qualcomm's booth this May at Hannover Messe, one of the biggest global trade shows for industrial automation technology.
How is OmniML succeeding?
OmniML has seen tremendous growth in product development and new customer engagements since working with Qualcomm Ventures and the wider Qualcomm community. The company has generated many qualified leads in the robotics and IoT space that are looking to leverage Qualcomm's solution in conjunction with OmniML's Omnimizer software. The close collaboration with Qualcomm's robotics team has already yielded remarkable results in helping OmniML refine its product features to better serve customers looking to adapt on-device AI for their use cases. Qualcomm's deep expertise in robotics and other industries aligned well with OmniML's software technology offering and go-to-market focus.
"There's a huge demand for edge AI," says Song Han, OmniML co-founder and Chief Scientist. "We are at the forefront of this revolution and proud to work with Qualcomm to expand upon our technology offering."