Today we are thrilled to announce our investment in Cobli's $35M Series B. Founded in 2017 by Parker Treacy and Rodrigo Mourad, Cobli is a fleet management startup that uses Internet of Things (IoT) and AI to help make a company's field operations more efficient and integrated into other parts of the supply chain.
With the goal of increasing its clients' productivity through cutting-edge technology, Cobli optimizes deliveries, services and field operations through an integrated logistics ecosystem. With more than 200 employees, $50mm in funding and a presence throughout Brazil, the company has grown to support thousands of customers across diverse industries including telecom, healthcare, agriculture, retail and cargo transportation.
Why did we invest?
We believe there is a big opportunity for disruption in Latin America's supply chain and logistics market for two primary reasons.

First, the size of the commercial fleet market in Latin America is similar to that in North America (27million fleets in Latin America compared to 32million fleets in North America*). However, the market penetration of telematics is much lower in Latin America. In many ways, the fleet market in Latin America resembles the fleet market in North America ten years ago—and penetration of telematics is expected to grow significantly over the short to medium term.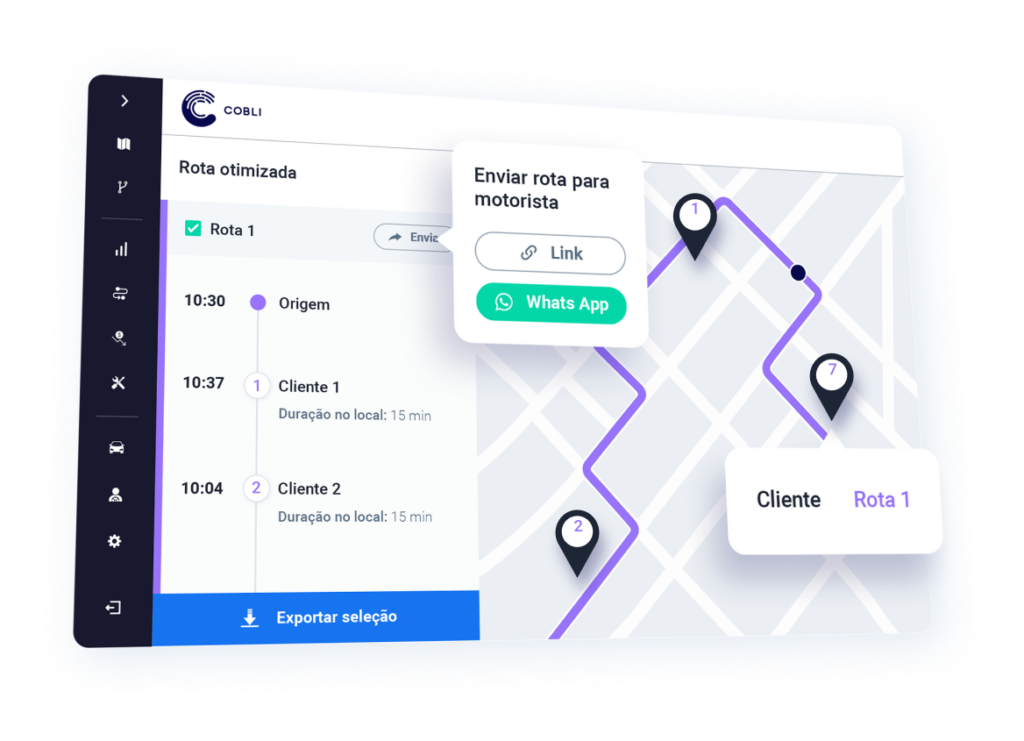 Secondly, the telematics market in Brazil is currently dominated by companies and technologies that have been around for decades. Most of these companies are focused on vehicle recovery and anti-theft devices as opposed to productivity. In today's highly competitive market, increasing fleet productivity is important for companies and can generate significant ROI. Enter Cobli. A company with a unique product offering and a potential blue ocean ahead of them. Cobli's solution provides clients with an easy-to-use software that organizes the "messy" data coming from telematics devices and turns it into valuable insights customers can use to help increase fleet productivity.
Furthermore, Cobli's local expertise and integration with local players, such as insurance providers and fuel cards, positions them well by making it difficult for foreign competitors to penetrate the market. In addition, North American companies like Samsara, KeepTruckin, and Lytx which have similar business models and market dynamics to Cobli, have been successful.
When we first met with Cobli's founding team, we were very impressed. Parker and Rodrigo are both very strong leaders who have reinvented the supply chain industry through digital selling and a unique system of record for data. They are also highly committed and focused on executing on the company's growth strategy. We are thrilled to join Softbank, NXTP, Fifth Wall and Valor Capital in this investment – all tremendous investors with deep knowledge of the region.
"…we see the trend towards connected vehicles as one of the biggest drivers for growth in the automotive industry."
For Qualcomm Ventures, the investment in Cobli aligns well with our expertise in IoT and connected vehicles. We have been in this space for a very long time (Qualcomm Inc.'s first product, Omnitracs, was a telematics one) and we see the trend towards connected vehicles as one of the biggest drivers for growth in the automotive industry. Cobli's products and vision are well positioned to enable the growth of connected fleets in Latin America and Qualcomm's relationship with OEM's creates opportunities for many synergies.
This is just the beginning for Cobli. We're excited to welcome them to the Qualcomm Ventures family and support them on their journey!
*Source: Berg Insight Fleet Management 2020 report