The whole world is becoming more connected — industrial settings included. With the Industrial Internet of Things (IIoT), the industrial sector is going through a fourth revolution — one that will connect all machines and devices. The first industrial revolution gave us mechanized textile manufacturing, the second revolutionized processes with assembly lines, and the third brought electronics and computers into the mix. Now this new era will allow industrial machines to communicate and share data across the supply chain autonomously, creating an environment that is more efficient, more productive, and less wasteful.

But for IIoT to fulfill its promise, a complete technological overhaul of the ecosystem is needed. We need cutting-edge, security-rich solutions across connectivity, analytics, robotics, AI, and more — many of which are being developed by Qualcomm. By leveraging its compute and connectivity technologies, developed for the mobile industry, and adapting them for industrial IoT, Qualcomm is helping to advance the market. Some of the new technologies Qualcomm is providing — such as 5G, Edge AI, and computing — will be essential for making IIoT a reality.

With this in the works, investing in IIoT companies that can provide disruptive solutions for this market is a natural priority for Qualcomm Ventures and one we're extremely excited to pursue.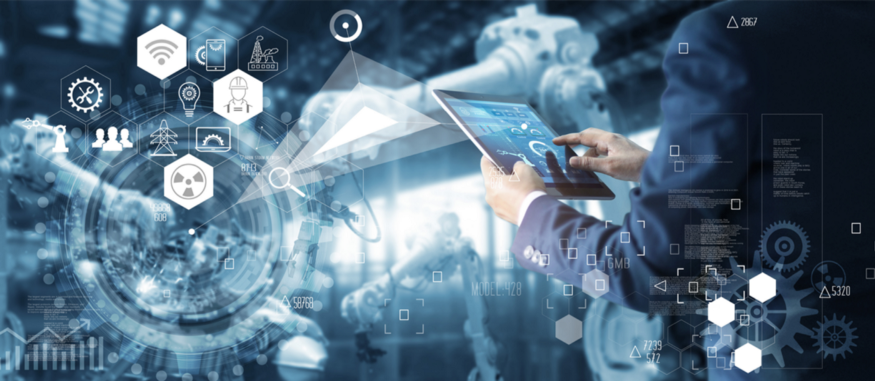 Most recently, we've added IIoT companies, CoreTigo and CyberX, to our portfolio. What excited us most about these two companies was that they're innovating in two of the most important areas surrounding IIoT — connectivity and security, respectively.

Here's a closer look at these companies and how they're making IIoT a reality:

CoreTigo

Efficient connectivity is a critical component of IIoT. This is the foundation that will enable efficient data flow from the machines and various analytics and decision-making systems. It's really the backbone of IoT overall, industrial applications included.

But today's industrial environments are stuck in the past with physical wired connections. Traditional consumer-facing wireless connectivity solutions like Bluetooth and Wi-Fi haven't been broadly adopted because they are unable to meet the harsh requirements of the industrial environment in terms of reliability, latency and security. However, CoreTigo is creating a wireless solution that is making IIoT possible. Its systems use short-range wireless communication that meets those harsh requirements, completely eliminating the need for wires and enabling brand new capabilities.

For example, CoreTigo's wireless network systems connect sensors in areas that are difficult or impossible to reach using conventional wired technology, such as robotic arms. Even where wires worked, this solution enables reliable, real-time, and cyber-secure wireless communication that connects everything to enable better insights, control, and new applications.

This is not a trivial challenge to solve, but one that CoreTigo is well positioned for given their executive team's leadership experience and skills required to develop this technology.

CyberX

CyberX is solving another important IIoT challenge: IIoT Security which includes ICS (industrial control systems) security and other connected devices within the industrial environment. Security is essential for the success of the IIoT revolution and fundamental for any enterprise connecting its plants or production lines.

While OT (Operational Technologies) and IT networks are blending today, they're very different in terms of protocols, end devices, and practices. The past two years have seen a steep escalation in the number and types of attacks in IIoT, which collectively cost industrial giants hundreds of millions of dollars in damage.

CyberX has developed an agentless platform, which enables organizations to continuously auto-discover unmanaged IIoT devices and monitor their OT networks for destructive cyberattacks. By integrating with customers' existing IT security stacks, CyberX enables organizations to more effectively manage their IT/OT security efforts.

CyberX is already working with some of the largest worldwide industrial giants in energy, pharma, and manufacturing and expected to continue scaling. With a team of military cyber experts with a proven track record of defending critical infrastructure from nation-state attacks, we believe CyberX has the experience necessary to tackle this challenge.

With companies like CoreTigo and CyberX working to overcome the technological challenges of IIoT, this new industrial revolution is poised to significantly improve our industrial environments. Widespread connected industrial environments that are safer and more secure, productive, and efficient are just on the horizon.

Learn more about Boaz Peer and Qualcomm Ventures.