When we were first introduced to Reverie Language Technologies, we realized the India-based company was onto something big.

The problem Reverie was trying to solve was simple: Indian web content is predominantly in English, but India only has 125 million English speakers. While that might be twice the number of English speakers in England, it represents only 10 percent of India's total population.

For the other 90 percent, navigating the internet was a real challenge.

Reverie's idea was to solve that kind of language inequality with its cloud-based Language-as-a-Service (LaaS) platform that provides language input, translation, and rendering support for local Indic languages, unlocking otherwise inaccessible online media.

With a highly scalable solution, Reverie, attempted to potentially help the 900 million people cross the digital divide.

Reverie was acquired by Reliance Industries, India's largest business conglomerate, in April 2019, in a deal that will help the team continue its mission to bridge these language gaps. As an early investor in Reverie and an active participant in the Indian tech industry, we're so thrilled to see the company succeed.

We chatted with Arvind Pani, Reverie co-founder and CEO, about the prospects of the Reliance acquisition, and working with Qualcomm Ventures, the investment group of Qualcomm Incorporated, along the way.

Swapna: What's unique about Reverie's features and overall experience that makes it better than the competition?

Arvind: First and foremost, our focus has always been the user experience. That is the fundamental difference between our approach and the competitions'. We have a complete end-to-end language stack that has solutions for content, as well as text and voice interfaces. It has the ability to do content analysis, search content in different languages, and even understand the intent of user-generated content. Our competitors focus on one or just bits and pieces of the complete solution that we are working on.

We were also the first company in the world to provide not just Indian languages, but South Asian language support also. In fact, there are about 35 languages that we support and enabled on Android devices powered by Qualcomm Technologies' platforms, who also happened to be our first customer.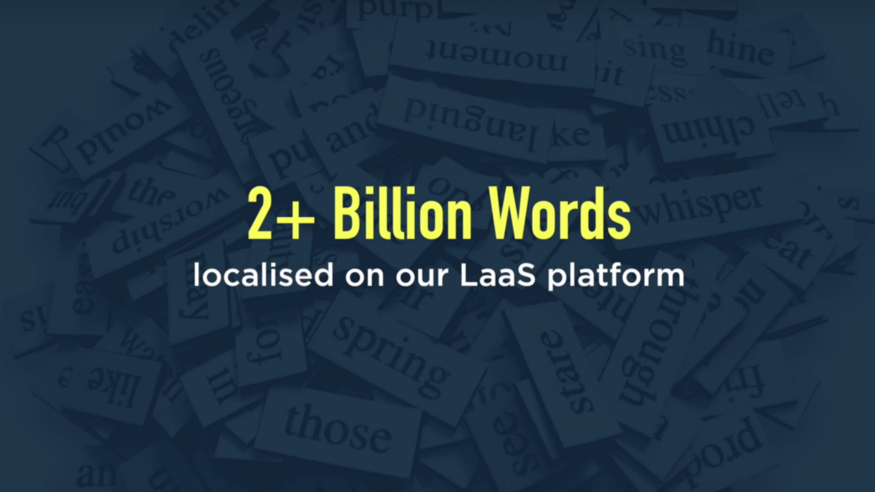 Swapna: Has the Reverie product and your vision for language technology evolved from launch to now? If so, how?

Arvind: Our company mission has always been language equality. In India, less than four percent of people understand or are fluent in English, to a point that they would not need local languages even outside of their business needs or for their personal communication. For media like newspaper, television, and cinema, equality of access to content in any language means it is as easy to find content in local languages as it is in English — 95 to 96 percent of this content consumption and engagement is in local languages. However, on the internet, English dominance is a barrier, and the lack of good quality user experiences in local Indian languages is preventing users from engaging.

Now that we've been acquired by Reliance, we have an even bigger platform for reaching this goal. In the next three years, we are targeting to touch at least 500 million Indians with our technology.

Varsha: What about the Reliance acquisition has you most excited?

Arvind: Reliance is the largest business house and is extremely ambitious about its digital strategy. That in itself can provide a platform to achieve scale and reach markets, which is very much aligned with our mission of language equality. As an Indian company working on Indian technologies, we want to become the best Indian language technology company in the world. We believe this partnership has the potential to get us there.

Additionally, the Indian language standards in digital are not very well defined, which is hampering how content is being created. So we'd also like to work on developing standards for Indian languages and get those implemented by the Indian government.

Varsha: How has Qualcomm Ventures helped the company get to this point?

Arvind: Qualcomm's contributions to our journey have been absolutely phenomenal, with both Qualcomm Ventures and Qualcomm Technologies acting as essential parts. We were bootstrapped and hadn't raised any money when we started in 2009. Winning Qualcomm Ventures' QPrize of $100,000 was significant for our very early startup and it helped enable us to productize and go to market. We believe that QPrize was among the best funds for an early stage start-up with extremely favorable terms. Then in September 2011, Qualcomm also became our first customer and we started generating revenue. That set the stage of the market validation, and we subsequently acquired a lot more Indian brands. Qualcomm continued to invest in us, we became profitable, and soon our bootstrapped company had about a million dollars in revenue.

From a bootstrapped startup to one of our first QPrize winners to today, Reverie has built competitive technology that's also making the world a better place. We believe in the team, the mission, and the innovative language platform, and we are so excited for what's to come. With the backing of Reliance, we know Reverie can positively affect the world with its technology, eliminating the barriers of online communication and making language equality a reality.