An elite group of investors, entrepreneurs, and technology leaders gathered last week at our first ever Qualcomm Ventures Female Founders Summit to hear some truly amazing women share their breakthrough technologies and startup stories. Important connections were made, insights shared, and most impressively, the participating founders showed us what true innovation and perseverance looks like.

The event was incredibly uplifting and successful because of these women and everyone who attended. We're so proud of what we accomplished at the Summit, and we're more committed than ever to bring more diversity to our industry. That's why we're thrilled to announce that we're planning to make this an annual event. Our goal is to provide a dedicated platform to elevate diverse founders year after year.

At this year's Summit, we consistently heard from people about the value they were gaining from attending and being a part of this important initiative. For one startup, though, the day ended with an especially amazing opportunity: Blue Canoe won our pitch competition, taking home $500K in funding in the form of a convertible note and joined our portfolio. We're delighted to have them become part of the Qualcomm Ventures family.

Blue Canoe thoroughly impressed us with its technology and mission. The team — led by co-founders Sarah Daniels and Tony Andrews — combined a proven brain-based methodology with speech recognition and machine learning to develop a mobile app that acts as a virtual ESL teacher. The company's goal is to help non-native English speakers around the world speak English clearly and with confidence, improving their careers and lives.

Following the competition, we chatted with Sarah about her company's big win, what this means to her and her team, and what's next on the horizon for Blue Canoe:

How did you come up with the idea for Blue Canoe?

One of my co-founders, Amit Mital, went to high school with an amazing woman named Karen Taylor, who is the co-author of the brain-based methodology we use called the Color Vowel® Approach. She spoke with him about the effectiveness of her methodology and how it's used in classrooms all over the world. This sparked the idea that adding technology, specifically speech recognition and machine learning, to this proven methodology and then gamifying it in a mobile app could help hundreds of millions of people. Amit knew a bit about my history and my passion for building solutions that positively impact people, so he approached me to be the CEO and Co-Founder. I very quickly jumped on board, and that's how we started.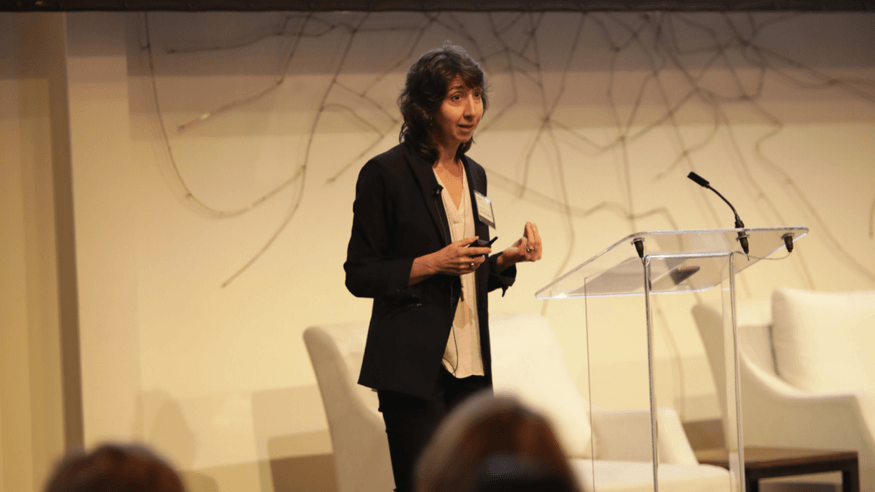 What's it been like to watch the company grow from inception to where you are today?

It's so exciting to be at an early-stage startup, and that's why I've done it so many times at companies like Dreambox Learning, Aventail and more. You have an idea, you bring together a team of super talented people, you put all your ideas together, and step-by-step, you make it happen. And when you find a barrier, you brainstorm, and you find your way around it. The most exciting thing for all of us about Blue Canoe is that almost every day we get emails from our users about how it's helping them. We love that.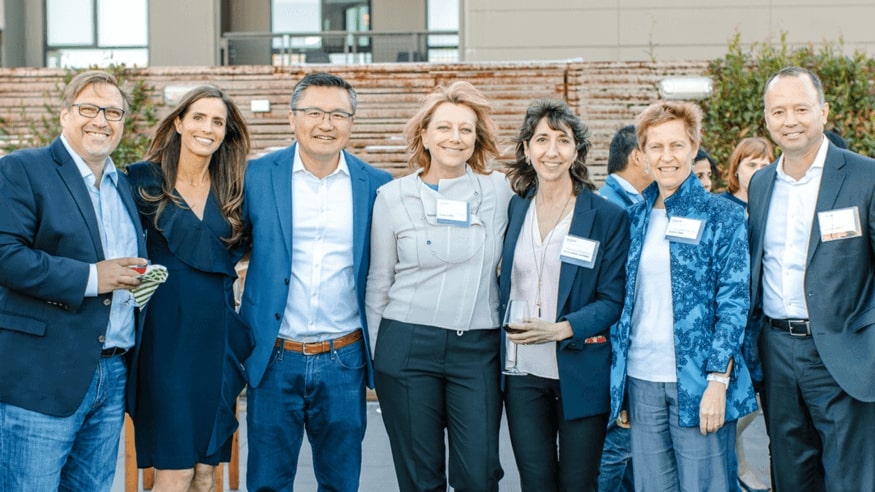 What separates Blue Canoe from the competition?

Blue Canoe is effective, and that's what we care about more than anything else. With every new activity we do and every new line of code, we ask ourselves: 'Is this going to make a difference and help somebody actually improve their clarity and confidence when speaking English?'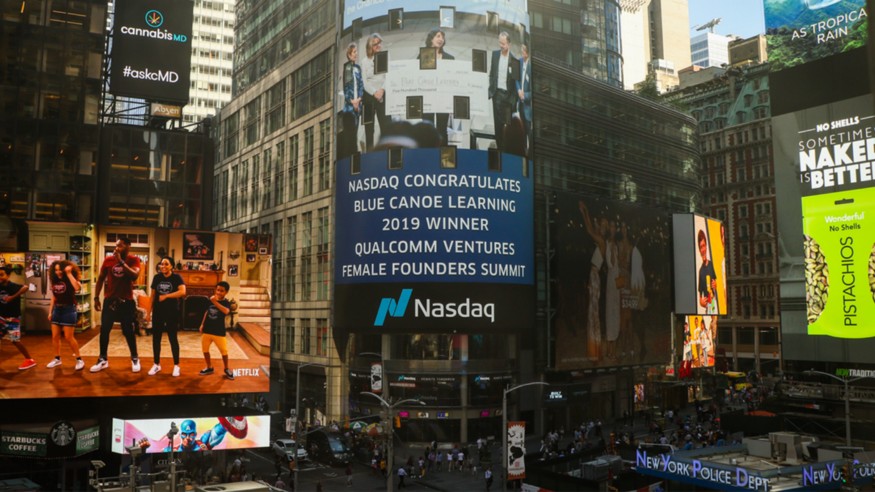 Why are you interested in working with Qualcomm Ventures?

I'm so impressed with the initiative that Qualcomm Ventures has taken to set up this event and give a platform to promote female founders of high-tech startups. This Female Founders Summit was such an exciting opportunity to promote amazing women founders, meet a lot of people, and earn a great investment to help propel our company forward. I really appreciate how much they care about bringing diversity to the world. And if I can reciprocate and bring more diversity to the world too, that's what I want to do.

How will the $500K and connections made at the Qualcomm Ventures Female Founders Summit help accelerate your business to achieve your goal?

We have so many ideas for how we can improve our product, and the investment today is going right to work. We will hire more people for the development team. We're also expanding quickly in Asia and Japan in particular, and we will expand our sales team.
B
lue Canoe is just getting started. The company plans to continue improving and grow the number of users its product touches. No doubt this innovative startup and its amazing founders will do just that, and we're privileged to be able to witness it firsthand.

Learn more about the Qualcomm Ventures Female Founders Summit.

Learn more about Qualcomm Ventures.