We couldn't be more excited for Zoom on the resounding success of its IPO. Excited but not at all surprised.

With its superior product and laser focus on customer experience, Zoom was always bound to flourish. It's why we were so inspired by the opportunity to work closely with CEO Eric Yuan. And it's why the headlines are glowing: Forbes called the company "tech's hottest IPO."

When we first were introduced to Zoom and used Zoom, the experience stood out against the rest of the pack for the simple reason that it just worked. Behind that simplicity is a product that truly is superior. It has the best integration across devices (mobile phones, laptops, and tablets) and across different networks (wired, Wi-Fi, and 3G/4G), as well as the best multi-party video conferencing functionality. And for anyone who lives on conference calls and video chats the way we do, this is what's needed from a great video conferencing platform.

The thing about video conferencing is that most services can feel the same under normal conditions. It's when network conditions are challenged, that the true leaders stand out. In these situations, Zoom's performance surpassed the others. And structurally, Zoom is far ahead of the other services we looked into and tested; while others use off-the-shelf technology as their baseline, Zoom designed its own video codec from scratch. What's more, the company's homegrown core technology not only set it apart in terms of features and performance from the start, but we also saw it compounding and getting better and better with time.

This brings me to another key to Zoom's success: Eric Yuan.

Eric is unique in both his skill set and mindset. He's the ultimate product guy, with more than 14 years of experience at WebEx and Cisco before starting Zoom. His tech ingenuity never kept him locked into the product lane, though; Eric is a master on the business side as well. He inherently understands his strengths and weaknesses and hires the best people to fill the gaps. He also plans meticulously and meets every single deadline and expectation, iterating until he's successful. Plus, he's an incredibly humble and talented leader.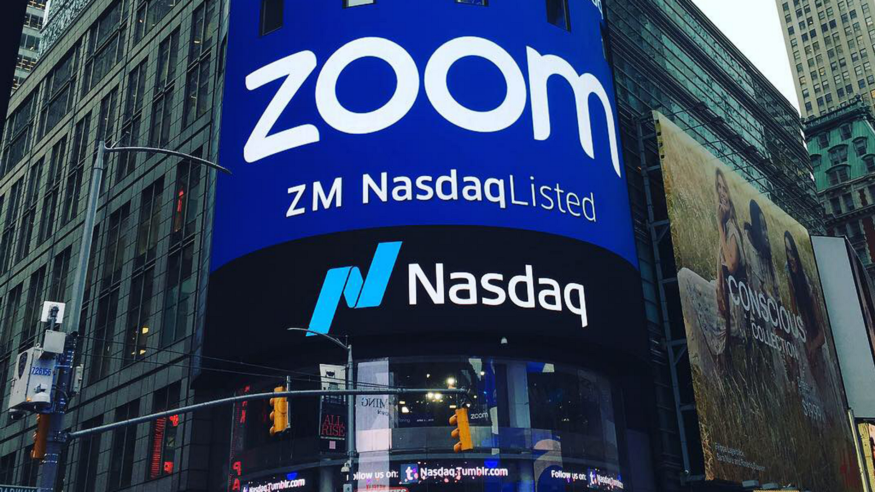 Above all, Eric's core focus is customer satisfaction. If the customer is happy, then Zoom is happy. In an era of outsourced call centers and the seven-minute rule, it's refreshing to see a CEO emphasize user experience the way Eric has. He understands that now, more than ever, the user experience is perhaps the most important indicator of a product's success and profitability. In a market as crowded as video conferencing, businesses and the people who decide which products and platforms to buy have a lineup of choices and will always opt for what works best for them. Great business models may be essential for a company's bottom line, but they mean nothing for the user. A good experience and a commitment to making the customer happy can mean everything.

From the start, Eric recognized this and committed to making Zoom simple, elegant, and easy to use. He makes sure every new feature will be meaningful to the user, and he's even taken a grassroots approach to growing his customer base, doing so by word of mouth.

Silicon Valley may be known for the motto "move fast and break things," but Eric's mantra is "your happiness is my happiness."

When we met Eric, we were impressed by his passion to build the best video communications platform. We were thrilled to be an early investor in Zoom, and we were even more thrilled to use Zoom for our own video conferencing needs.

We also knew we could provide value beyond our financial investment, particularly on the technology side. Our core mobile expertise helped us identify the product's promise early on and understand we were investing in a company that would push mobile data with 4G. It also allowed us to provide Zoom with feedback on its functionality under various network conditions. And we worked with Zoom to perform wireless testing on mobile and in enterprise environments, which allowed the company to further enhance the product.

From Series A to the stock market, we're honored to be a part of Zoom's incredible journey, and we're excited about what's to come. Zoom has already become the most valuable tech IPO of the year so far, according to CNBC. So, to Eric and the entire Zoom team, congratulations on building a business that you and the world are proud of. A sincere thanks for allowing us to join you on this journey.