Not many people are familiar with the term field service. However, it's something that exists all around us. Anything that we can turn on with the flip of a switch involves field service engineers, including all of our critical infrastructure- things like telecom, roads, utilities and more. Yet, for something that has such an important impact on how we operate our daily lives, where every second can matter, it's incredible to know that the organizations that provide this service often times have little insight into what happens in the field once a work order is generated.

Zinier is looking to change that. By solving the visibility and efficiency challenges currently stifling this industry, they hope to make the world of field automation more connected and automated.

Founded in 2015 by roommates and previous co-founders Arka Dhar and Andrew Wolf, the company has quickly become a leader in intelligent field service automation. They currently operate in 9 different geographies and have grown to 230 employees, all working to help transform field service workforces through AI-driven automation. This Qualcomm Ventures portfolio company just closed a new round of Series C funding.

We recently sat down with Arka Prava Dhar, Zinier's CEO and Co-Founder, to find out how the company is revolutionizing the field service industry using AI, what makes them unique and the role 5G plays in further accelerating change in this industry: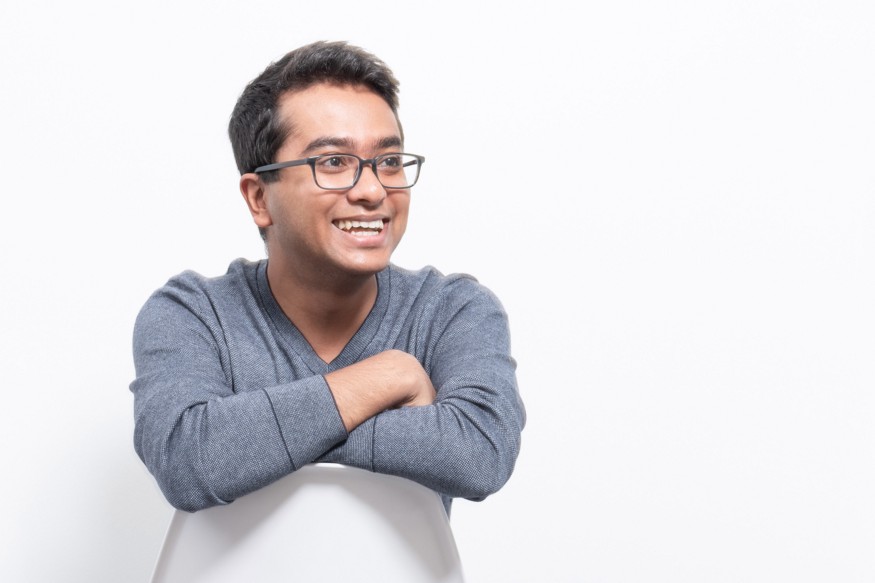 Q: How did the idea for Zinier first come about?

Arka: There were two specific events, one was our previous company, that Andrew and I were running called Lift12 which provided large retailers with insights for how to run their stores more efficiently. What we figured out was that it's one thing to give our retail customers insights and it's a completely different story when it comes to actually executing on those ideas on the ground. We have all experienced what it takes to get an internet connection to your house… the process is slow and broken. It was a mix of those experiences that led us to the idea of Zinier.

Q: Has the vision for Zinier evolved since you started the company?

Arka: When we first started, we were trying to just connect the dots by providing visibility to our customers about what's happening in the field. Over the last two years the company has evolved having a much greater focus on providing true automation. Looking at back-office, at how dispatch works and trying to figure out which areas where AI, Machine Learning and computers can do a better job than having manual intervention. The focus has really turned into how to drive true automation.

How is your solution unique in the marketplace?

Arka: There has been two waves of digital transformation in the world of field service- the first wave is over a decade old, where players in the market were focused on digitizing pen and paper processes. This created the market for field service management. The second wave that we are driving, is the layer of automation. We have all the data and now we are automating the back-office activities so that we can free up the people capital. Now, they can focus on things that require manual intervention, and that's a game-changer for our customers.

Q: What impact does 5G have on the industry and Zinier's service offering?

Arka: The impact will be two-fold. First, Zinier's technology is enabling the telecom industry to deploy 5G and second, 5G will help Zinier improve our own user experience.

If you look at 5G, with every telecom tower you need 300 small cells, with the densification of the network nodes being massive. Each of those small cells need to be installed and maintained. This creates a massive amplification of the amount of work that needs to get done. This is where Zinier comes in to augment the workforce, automating manual, time-consuming tasks, and allowing field service coordinators and technicians to focus on the work where they are needed most. We believe we can help the largest telecoms more rapidly deploy 5G and do it in a cost-effective manner.

5G will also power the value that we offer customers. With 5G, Zinier will have access to broadband internet for our field engineers' mobile app, which opens up a lot more functionality that we can build into the app. We can have real natural language processing to deploy richer multi-media, which can be contextual while the field engineer is on the ground. So, the experience for the field engineers will be significantly augmented once 5G is out there. It will be a whole new experience for them.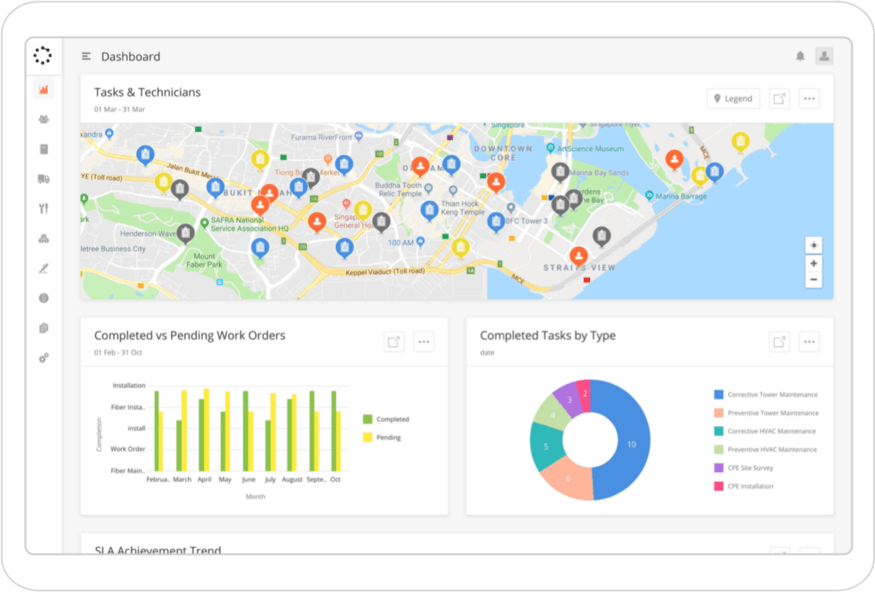 Q: Zinier has come into the sector as a young disruptor in an industry of legacy players, what has helped you succeed and what challenges did you have to overcome?

Arka: It was a challenge at first, you need a big balance sheet to even talk to some of these customers and for them to trust you with this mission critical work. It's a mix of time and support from investors like Qualcomm at the early stage, to give you credibility.

For example, we had a customer in Asia that was deciding whether to select us. Then, a Qualcomm executive tweeted about Qualcomm's investment in Zinier and it gave us even more credibility. At the early stages, you need those external factors to build up your credibility.

Being an independent player and agile startup has also been an advantage. When we started Zinier, we were competing against some big, long-time field service management players. All of a sudden, last year, we found ourselves in this market with the legacy companies and competitors disappearing. This left Zinier as the industry's only independent player with a completely different technology-focused approach to solving the industry's challenges.

Q: You started the company with a global presence from the beginning, which is not typical, can you tell us how that has been advantageous?

Arka: My co-founder Andrew and I grew up all over the world. So, when we started thinking about running a company, that took away a lot of the fear associated with going after new markets. Our team represents that- we are from maybe 28 different nationalities. It's not easy to operate a global business, but it's so fulfilling. It gives us all a very different perspective and makes the company a lot stronger. We're creating a team and product that can take on the entire global market, and we are working hard to prove that.

Q: What is the biggest lesson you've learned since founding Zinier?

Arka: Zinier is our second company together so it's been a very different experience from our first startup. With the first company, there was more founder ego, meaning- I got this. And I'll figure all of it out. With Zinier, we walked in being a lot more realistic. We knew it was critical to admit our weaknesses and find the right people to help build the company. My biggest learning: the more you know, the less confident you are.

If you are still confident and think everything is going to work perfectly, then you probably don't know enough. That's been a good lesson.

Q: What are you most proud of?

Arka: I would say, its building a team. We managed to attract very experienced people from very diverse backgrounds and companies to come join Zinier. We have an amazing team, which I'm very proud of.

Q: What has it been like collaborating with Qualcomm Ventures? What makes the relationship a good fit?

Arka: There are two things that you look at when you are taking an investment. The first is you work well with the sponsoring investment manager and the second is you like the rest of the group. And with Qualcomm we had both. Varsha has been a fantastic investor to work with. For me, there are a couple of things which are very important- first is accessibility. Second, can you have an open relationship with the venture group and with the investment manager. If you ever feel like you can't openly talk about your company and its challenges and vice versa- that never works out. And it's on both sides, both on the founder and on the venture investor to make sure you have that relationship where we can talk about our challenges and what's working and not working

One unique thing in the fundraising process, was that I had the opportunity to get in front of every Qualcomm Ventures office as part of the investment pitch- I pitched US, LatAm, Europe, China, Israel… I got to meet a lot of people very early on. Varsha, Quinn and Alex made great introductions and the responsiveness has been fantastic. You can truly see that the whole team is behind us, which is amazing to see from a strategic investor.

Q: What's next for Zinier? How does this latest funding help you get closer to meeting your vision?

Arka: Our series A was an experimental phase for us, where we had a product, some revenue and some market fit. Series B was to really prove that point and figure out how to expand our market presence. Once we had that conviction, we decided to raise Series C to truly grow our business. So, our focus for 2020 and 2021, is to absolutely own the field service technology market in telecom, utilities, oil and gas, and beyond.
Learn more about Qualcomm Ventures.