"Sales enablement."

"Sales coaching."

"Enterprise learning."

These words are used (often interchangeably) to describe how businesses empower their people to succeed and compete in fast-changing markets. And by all accounts, they describe multi-million dollar industries where companies increasingly invest.

For Krishna Depura, CEO of MindTickle, there's just one problem: these tactics aren't focused on measurable outcomes — at least not as much as they should be. They might improve efficiencies and alignment within organizations, but where the rubber meets the road and customer-facing teams have to deliver great experiences time and time again, are they ready?

That's the problem MindTickle is trying to solve.

Part data and analytics pipeline, part gamified training and coaching platform, MindTickle empowers teams with insights they need to feel and be "ready" to interact with their customers. They know that when teams have the right information at the right time and know how to confidently present value-add solutions, that's where customer experience shines. With MindTickle, company leaders and sellers can continually assess, diagnose, and develop the knowledge, skills, and behaviors required to effectively engage customers and drive growth.

Today, MindTickle fuels revenue growth and brand value for dozens of Fortune 500 and Global 2000 companies, plus hundreds of the world's fastest-growing and most recognizable technology companies. This Qualcomm Ventures portfolio company just closed a new round of Series C funding.

We sat down with Depura to find out how MindTickle is revolutionizing the concept of readiness and why businesses need to get on board with this new learning model: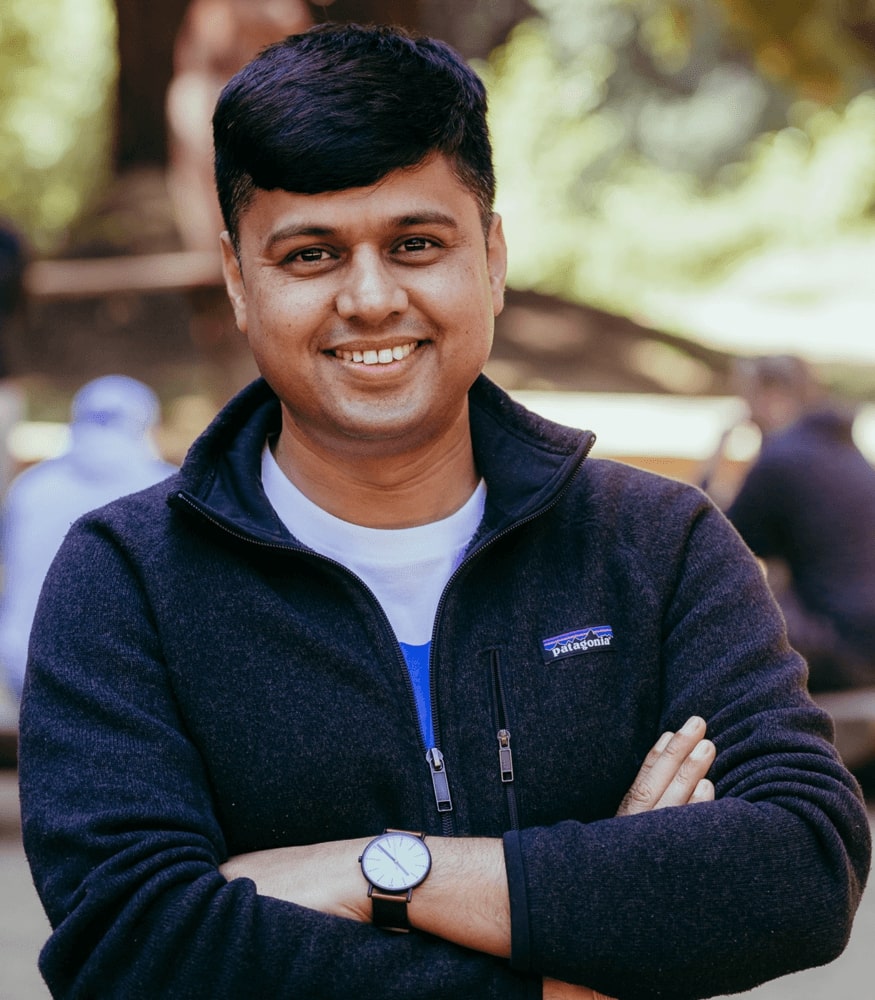 QCV: How would you describe what MindTickle does for businesses and the value it provides?

Krishna: MindTickle offers a cloud-based Sales Readiness platform which includes integrated, end-to-end, AI-enriched applications as well as a comprehensive portfolio of managed services. We help our customers to ensure that customer-facing employees are always on task and on message, the first time and every time.

What that means is that in every interaction with their customers, these employees are able to deliver value and represent the brand in the right way. We do it by ensuring that all their customer-facing teams, their capabilities, their knowledge, their behavior, are all in line with what the company needs.

QCV: How is your approach different?

Krishna: I think one fundamental shift happening now is that historically, people have been talking about "learning and training," whereas what we're talking about is "readiness."

Organizations need readiness because, until now, the entire market was always a 'seller's economy,' and the last 10 or 20 years it has become a buyer's economy. Everything has changed. Whether you're in the car market, whether you're in the phone market or whether you're in the software market, people have choices and they're more informed and discerning than ever before. These factors make it necessary for customers to have a great experience.
"Our entire business or value proposition is ensuring your people are able to go and communicate with customers with 100% confidence and alignment with organizational objectives. That they are ready for that moment of truth."
That's why we created this readiness platform. We chose, "readiness," to represent the situation when "your people are ready for the moment of truth." And that moment of truth is handling that interaction with the customer. Our entire business or value proposition is ensuring your people are able to go and communicate with customers with 100% confidence and alignment with organizational objectives. That they are ready for that moment of truth.

QCV: Who are the other stakeholders in this readiness model, and how do they tap into MindTickle?

Krishna: I think the MindTickle system fundamentally helps you build a repeatable and measurable way of building the capabilities and behavior of your teams. More and more companies are making their entire company customer centric. Many companies are moving their entire workforce from the concept of "training" to the concept of "readiness."

The initial success that we've seen in customer-facing teams, translates very well to other departments in these companies, whether it's finance or legal or even in hiring — they're ready, and they understand what the company does, and they're all working in a measurable way to scale the organization.

QCV: What has surprised you about the way people interact with the platform?

Krishna: We realized that a lot of business leaders were actually using it for internal communication. They created channels where they were actually sharing valuable information.

Another interesting discovery was the platform's use as an engagement tool. We realized that sales kick-offs are very important, and sales leaders want to keep their people engaged during those kinds of events. They're using our sales leader boards live and displaying them on large screens and using our reinforcements or quizzes to engage teams with gamification.

QCV: There's an interesting component of the platform called Micro-Learning. How would you describe what Micro-Learning is?

Krishna: Micro-learning is all about making it easy for people to access information while they're traveling on a train or commuting or when they have two minutes of time between activities. Any information that you want people to remember can be distributed on the device they prefer, distributed at a time that they can access it, and divided up in a way that enables them to remember that training.

QCV: How does this learning philosophy permeate how MindTickle operates as a company?

Krishna: You can only delight your customers if you're able to provide an extremely amazing end to end experience. This happens when all your teams are providing a consistent and high quality experience at every touch-point, whether it's with sales, sales engineers, customer success, or customer support, or product.

What that means is, you're keeping your teams ready, and they're constantly updated. Every week, we track what's going on, provide analysis and send regular updates to our teams. We use our own virtual role-plays to ensure the messaging we're delivering to our teams is being appropriately applied.

When we say we're building together and we're better together, it means we're transparently sharing a lot of information with all of our team members on what's working, how we're planning for the future and the things that we're doing for our customers. Based on our own experience, we try to build that into the product and leverage those key learnings for our customers.

QCV: As an India-founded company, what are some of the advantages the India tech ecosystem offers that you wouldn't necessarily find in Silicon Valley? What would you like to see next for India's tech sector?

Krishna: Coming out of India, we had a lot of business knowledge that was a bit different from the U.S. In the Asia region, we experienced a much higher adoption of mobile usage in the work environment and saw firsthand the power of mobile devices in the workplace. We believed this significant change in how organizations would leverage these devices for engagement and development would be a global shift, not just a regional one.

Additionally, combining the knowledge and the experience and diverse opinions with a globally diverse set of people has been an asset to our company. The other advantage of being a global startup, is our expansive presence allowing us to work and support our customers around the clock.

Historically, what we were seeing was innovation primarily flowing from west to east. Now innovation is becoming global. I'm seeing a lot of companies not only coming out of India, but also Europe and other places. Given the fact that the world has become flat, there are key advantages because innovation can happen anywhere and the best of the tools, technology, solutions, and ideas can permeate from any place to any place.

QCV: What's it been like collaborating with Qualcomm Ventures?

Krishna: Our relationship with Qualcomm Ventures has been amazing. It's a great feeling when you have someone who's going to be there for you, who's going to back you up, whether it's financial or being a sounding board for ideas or through connections.
There are lots of challenges but if you find the right kind of investors and support ecosystem, that makes it so much easier to focus on the important business problems and not the trivial business problems. I started the relationship in India with Varsha Tagare, but globally it has been one company and I have access to all the leadership from the top to bottom. I think it's brilliant!
QCV: What's next for MindTickle?

Krishna: We're proud to say that we have been able to clearly establish what readiness is, and how critical it is for the entire office, for all kinds of organizations. I think now we have a lot of work to do to take readiness to the next level by using the power of machine learning and data automation and making it a business decision tool rather than a learning and training tool. That's where we want to take it.

Learn more about Qualcomm Ventures.