The semiconductor space is notoriously challenging for startups, with high capital needs and little margin for error. But Innovium is a semiconductor startup that knows how to succeed. On July 21, the company exceeded unicorn status approximately five years after its founding with the announcement of a new round of $170 million investment funding.

But the journey actually started long before: co-founders Rajiv Khemani and Puneet Agarwal, now Innovium's CEO and CTO, first met each other as undergraduates at the Indian Institute of Technology in Delhi. The two later reconnected in Silicon Valley after successful careers in semiconductors. Khemani had worked at Sun Microsystems, Intel, and then a startup, Cavium; Agarwal had worked at Broadcom and earlier several startups.

This experience from within the industry gave them insight into the opportunities that the explosion of cloud computing would create to produce specialized switches for cloud data centers. And, as the success of Innovium demonstrates, they were right. Reaching this milestone even in a time of economic uncertainty validates their vision; as the world has shifted to remote work and virtual activities, bandwidth demands are exploding and Innovium innovations help data centers to successfully address this dramatic growth.

We recently spoke with Khemani and Agarwal about what inspired them to build Innovium together, the lessons they've learned in creating a collaborative culture driven by world-class talent and innovation, and what lies ahead for the company.

We'd like to learn about your journey to founding Innovium. How did you first come together? You were both at IIT Delhi as undergraduates; is that where you connected, or did it come later?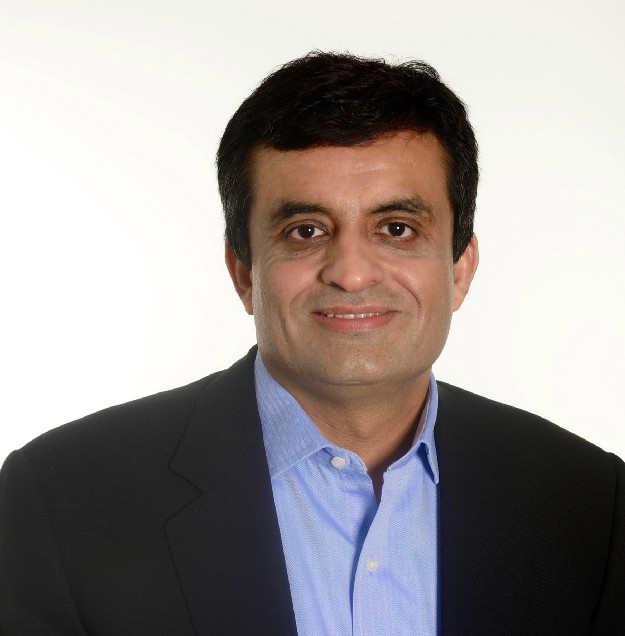 Rajiv Khemani: Puneet and I knew each other at IIT, both of us were in the computer science department. We both played bridge while we were on campus. We took different paths, but we both ended up in Silicon Valley. The story about Innovium is really a story of serendipity, where we initially ran into each other at a restaurant. And we decided to catch up. When we met a few months after that, that's when we started discussing the possibilities.
Puneet Agarwal: That was sometime in late 2014. The cloud was just beginning to explode. And we both knew that the network-switching silicon that they were using for the cloud was really designed for the enterprise and other segments. We saw a huge growing market. And we said, maybe there's something we could do here.

Our approach was to focus on the next-gen Cloud and Edge data-center networking. And the vision was to start from the ground up and design, innovate, to meet the challenges of these data centers, with things like higher scale, much better power efficiency, programmable infrastructure, extensive analytics and automation. That's what we believed would be needed for these networks. And so now five and a half years later, that's all coming true.

Has that vision, and your product offerings, changed since the time of your launch?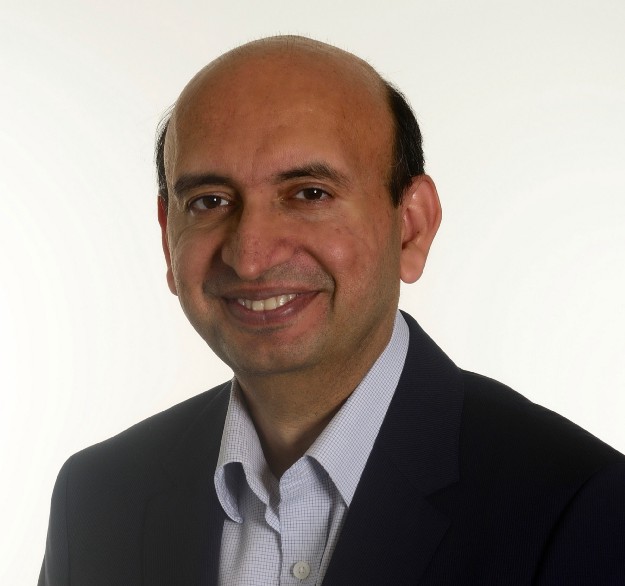 PA: We started with a set of PowerPoint slides and a vision. Now we have a world-class team, and we have incredible IP and a product portfolio, which is deployed at scale at some of the largest cloud customers. We are very well funded, with ramping revenues. And we have many more customers that are betting on us as a credible long-term partner.

Our core vision has remained the same. Based on customer feedback and market needs, we tweaked the product here and there, but overall our product never changed. Our first product in the market was TERALYNX 7. We delivered unmatched telemetry, large buffers and the highest performance & scale. We've expanded our product portfolio, to also include TERALYNX 5 for the ToR and Edge applications. As well as TERALYNX 8 for higher performance and scale of the data centers.
Were there notable challenges the company had to overcome to get to where it is today?

RK: The challenges started even before we founded Innovium. When we first decided to go into this space, it was a time when venture capitalists had backed off from investing in semiconductor companies. They were really cautious, because of the capital needed to get this to completion and the need to get it right the first time. But we were fortunate to find quality investors willing to bet on our track record and our vision, as opposed to a product idea.

Then, within our first few days of existence, we got sued. That was an area where none of us had any expertise. We'd founded this company to build tech products and address a vision and a trend, and then immediately we were faced with a lot of learning about legal issues — and doing that without impacting the core objectives, which were to build a team and to build a product. There were some customers who were hesitant to talk to us during that phase.

But we resolved it, we eventually put it behind us. And it helped us build a culture that if we run into obstacles, we know that if we work together as a team and put our mind to it, we can overcome anything.

And finally, the track record for other companies that had tried to do anything similar in this space was batting at zero. In other words, 100 percent of them had failed.

So, we were trying to implement a vision where others had failed, with a lawsuit, and where funding was a non-trivial aspect. And we were trying to solve very complex problems at the leading edge of technology that required a world-class team.

And we did it. We've solved many, many things, and we're thrilled to be where we are. Some of those companies that were reluctant to talk to us during the lawsuit have now become very important partners.

What gave you the conviction to move on despite those challenges, and especially despite the lawsuit?

RK: One of the things that helped tremendously was that when we were sued, we went to our investors and said, "This is different than what we told you. And are you still supportive?" We were very confident that we hadn't done anything wrong, and so we were comfortable asking for their support. And those initial investors all said yes. They gave us their unwavering support.

We also realized, if we don't even have a product and we're getting sued, there must be something here.

PA: In some sense, the lawsuit validated our vision.
And now you're valued at over a billion dollars. What does it mean for the company to have reached unicorn status?

RK: It's humbling. It really validates the vision. And it puts us in Phase Two of the company. Phase One was an early-stage startup. Phase Two is an exciting, pre-IPO unicorn stage.

What this also does is indicate to customers that we're successful and will be there to support them well into the future. Other companies failed in the past, we've made it. For customers that haven't bet on us, it gives them the confidence now that they know we're a credible long-term partner.

It validates the effort that the team has put in. It's not due to any one of us, we've collectively made this happen. And the team should be very proud. It's also an exciting phase as we grow and execute on our compelling vision.

PA: It's also very positive for all our employees. It gives us long-term stability, and it gives us the resources for a multi-year runway that allows us to continue on this longer-term growth. And that especially matters during these current macroeconomic conditions.

Speaking of the current macroeconomic conditions, what is changing, if anything, at Innovium? Are you managing things differently? Have there been learnings coming out of the crisis?

PA: We've been focused on our customers and employees throughout this crisis. The №1 concern is the health and well-being of all our employees and our partners. At the same time, the whole team has actually stepped up in an incredible fashion. Everybody is working remotely, and working efficiently. It's remarkable.

RK: We've also seen it impact our business positively. We're all about providing frictionless bandwidth and application-level insights in data centers. And now, in this very short period of time, with remote work, remote life, with people streaming movies, people buying groceries online, internet traffic has just shot up. As a result of remote work and remote school, collaboration tools have seen 8x growth. Ecommerce has seen 2x bandwidth growth. Telemedicine bandwidth has doubled. Video streaming is up roughly 50 percent. All of this creates additional demands for our product. As they say, every cloud has a silver lining, so we see this as a silver lining for Innovium.

As we move into the 5G era, with an accelerating use of wireless technology, more data transmitted wirelessly, how do you see that impacting Innovium?

PA: 5G, which is just in the early stages, is expected to drive bandwidth up to about 100x. That is because the device speeds themselves are increasing 10x, and the base station densities are going to increase about 10x. That will enable many new applications, and drive higher performance networks in the cloud and at data centers. So, again, the market needs are moving toward our products. We just need to keep executing, and we need to take on this bandwidth tsunami by providing innovative solutions to handle all this data.

What did you learn in your careers that led you to see the need for Innovium, or that gave you expertise to build Innovium?

RK: What I learned from my Intel and Cavium experiences is that for a startup to succeed in this space, it's important to focus on a large and growing market. And it is also important for that market to have a unique set of requirements and a unique set of challenges. What I have seen through my career is that focused products win relative to generic products. We said we were going to build a focused product, and the space that we were looking at did not have too many players. There were no real alternatives that existed in this space.

When I started working with Puneet and the founding team, all of whom had a tremendous expertise in this technology, I felt like this was an exciting opportunity to do something from the ground up. And doing something like this in an existing large company, or in any company, is a huge challenge.

PA: You really do have to aim for focused products. That's what gives you the edge, when you're solving a specific problem. The challenge is in larger companies, it's almost impossible to start anything from the ground up. So, for that you really have to be in a startup. That's when you can actually define and fulfill a vision.

What are the most valuable lessons you've learned in your careers about being leaders?

RK: One is that, in any organization, great teams working collaboratively is essential to achieving great things. Another is that big customers are always cautious about working with startups — and that a long-term commitment to them is very, very important. And the third thing is that sometimes you can do innovation in a lab environment, or in an academic environment, that doesn't solve real-world problems. Innovation needs to be customer-focused, solving customer problems. Which is what we're doing.

I never forget Andy Grove, who was the CEO of Intel and also a professor of mine when I was at Stanford Business School. I was very fortunate to spend some quality one-on-one time with him, and I learned many lessons. One was, of course, his famous quote, "Only the paranoid survive." Another was that he was a big believer in growing leaders inside the company. So really making sure that it wasn't just him making the decisions, but empowering and training the next level of leaders. I think that is extremely important.

PA: I learned that leadership at the end of the day is about people. A company is all about people. As Rajiv mentioned, great teams working collaboratively is what makes a great company. Those are some of the things that we've focused on, that we've learned over the years.

The other thing that is key, especially in a startup, is endurance. Some people think it's a sprint. It's not; it's a marathon. There will be ups and downs, and you need to keep a positive attitude throughout. Building a great company requires a vision that you believe in. Without that, you cannot really execute. And you need continuous learning. I learn every day from the team, from the customers, and from the market.

What's next for Innovium?

RK: We've moved from Phase One to Phase Two of the company. We are much more long-term oriented. We have the resources to execute on this phase. We've done a few things very well. I want to make sure that in the next phase for Innovium, we do things just as well. In the next phase for Innovium, we are putting a focus on enhancing our structures and systems to allow us to scale to more products and supporting more customers.

And at the same time, we also need to develop all our employees. We want them to learn and grow and become leaders, and to be in a continuous learning mode. We want Innovium to become and provide an essential foundation for some of the biggest trends in Cloud and Edge. That's what we want to do as a company and for our customers.

PA: We want to grow the company. We want to add customers, and add revenues. But it's just as important to grow our people. That's what we believe is how we make this truly a great company in the long run.
Learn more about Qualcomm Ventures.