Song Mao is the Managing Director for Qualcomm Ventures China where he leads Qualcomm's venture investments in China. Song focuses on investments in intelligent driving, XR, robotics, 5G, IoT, V2X and other fields, and he has participated in the investment and post investment management in Chinese startups including ZongMu Technology, HAOMO.AI, Memblaze, SenseTime, Extreme Vision, Gantu Technology, DeepVision Technology, SinoITS, Denglin Technology, ThunderX, Unisound etc. Song also manages Qualcomm's venture investments in South Korea.
Song was awarded the "40 Investors Under 40" by Cyzone for three consecutive years in 2020, 2021, and 2022; In 2022, Song was also selected as an F40 Chinese Young Investors by PEdaily.
Song co-founded two companies and worked as a strategy investment manager at SK Telecom before joining Qualcomm Ventures. He holds Bachelor's and Master's degrees in Electronic Engineering from Tsinghua University and an MBA from the Ross School of Business at the University of Michigan.
Outside the Office

Song used to be a GMAT teacher. He is a history buff, loves walking, and has also written a book.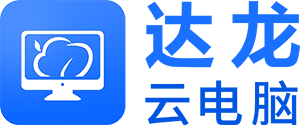 Dalong Tech is a leading cloud gaming company in China. Founded in March, 2010, company has been devoted to the developing and operation of cloud computing and virtual technology for years. Founding team is no doubt one of the most prominent groups with core cloud technology knowhow in China.
Dalong Yun, the cloud gaming platform of Dalong Tech, utilize 5G network as the engine and apply edge computing technology to provide users cloud gaming services with low latency and high definition. There is no need for users to invest a large amount of money in gaming hardware; games can be played at a variety of intelligent terminals on demand, just CLICK&GO.
Dalong Tech's mission: To solve the terminal issue for 1 billion gamers worldwide.

Bell Education Group is the leading robotic and creative science education organization in China. Their business covers the fields of robotics education, science education and service platform, international tournaments and study tours and franchises.
As of February 2017, they have had more than 50 direct schools and 190 franchised ones over 70 cities in China. Among them, there are more than 1,000 instructors and 50,000 registered students. There has been more than 200,000 children participating in their programs.
ZongMu Technology is a leading provider of AD (Automatic Driving) and ADAS (Advanced Driving Assistant System) products and technology. Equipped with strong capability of algorithms and system design, ZongMu Technology has built up strategic partnership with main stream China automotive OEMs. As one of the companies that launched L4 AVP (Autonomous Valet Parking) product earliest in China, ZongMu Technology has been striving to drive the mass production of L4 AVP product, building up L4 AD technology ecosystem and working out feasible and total solutions for intelligent transportation systems.

APLUX is a high-tech enterprise with strong research and development capabilities in Artificial Intelligence & Internet of Things (AIoT). The company is focusing on continuously reducing the complexity of developing AI applications. The core product AidLux, an AIoT application development and deployment platform based on innovated fusion system technology, is to help enterprises in the domains of industrial intelligence, AI education, smart home, robotics and others to achieve rapid AI product iteration and AI evolution. APLUX has more than 40 employees from well-known universities and first-class companies such as the Chinese Academy of Sciences, University of Pennsylvania, Tsinghua University, Fudan University, Beihang University, UESTC, Tencent, Nokia, etc.
APLUX is committed to leveraging the advantages from industry, university and research institutes, and jointly established the AIoT laboratory with the University of Electronic Science and Technology of China (UESTC). APLUX is also member of Sichuan Province Computer Federation and member of Sichuan Institute of Artificial Intelligence.
IPO
Huaqin is a world's leading intelligent communication device ODM, which covers smartphones, tablets, notebooks and IoT products, with many global device makers as its customers. Headquartered in Shanghai, China, the company has R&D centers, manufacturing bases, transportation centers in Xi'an, Wuxi, Dongguan, Nanchang, Shenzhen, Japan, Hong Kong and India. Until December 2020, Huaqin has more than 5,000+ IP applications and 3,000+ granted IPs.
Beijing Zhuoshizhitong Technology Co., Ltd.
Beijing Zhuoshizhitong Technology Co., Ltd. is a leading smart transportation provider focusing on computer vision and big data application and solutions in China. The company provides frontier technologies, such as vehicle identification, pedestrian recognition, traffic condition detection, traffic video analysis, and big data processing. Combined with 5G, its solutions will be implemented in transportation systems in key cities, such as smart city management platforms, vehicle-road collaboration, and smart highways.
The company's traffic condition detection and big data application and solution have been successfully deployed to 20 provinces and cities across the country. The traffic incident analysis and vehicle-road perception recognition system has covered tens of thousands of kilometers of highways. Its 5G plus vehicle-road collaboration solution has been implemented in multiple intelligent vehicle trial roads and highways across the country.
Boohee
Boohee is the largest mobile weight-loss platform in China.
Clinitron
Clinitron (Tuoshi Healthcare) provides a service platform including medicine e-commence and medical service to the employees of big enterprises in China. The healthcare platform combines its service to insurance industry and healthcare suppler which is developing very fast in China. In the future, Clinitron will build a B2B2C model in the healthcare industry in China.
Hawkeye
Hawkeye provides mobile video surveillance as a service across China. The Company operates a nationwide video management center and an advance compression technology that allows its Android and iOS apps to access live video. It's client software works with 100+ types of surveillance cameras and solves the ADSL 64KB upload limit problem to enable low cost adoption.
Elevoc
Elevoc is a leading machine hearing solution provider of deep learning-based speech enhancement and voice interaction technologies for smartphone, VoIP, automotive, smart home, etc. Based on decades of research in Computational Auditory Scene Analysis ("CASA") and Deep Learning ("DL"), Elevoc has developed and deployed the real-time implementation of DL speech denoising and elevated the performance of multi-channel speech enhancement and interface for human-machine interaction to new heights.
Deepvision
Founded in 2017, Deepvision Technology Co., Ltd. is a high-tech enterprise integrating multiple cutting-edge technologies such as machine vision, computer image processing and artificial intelligence technology. Deepvision Technology has the independent development capability of intelligent CCDs & intelligent AI cameras, the R&D capability of FPGA platform image acquisition and processing systems, the manufacturing capability of automation equipment, being able to provide image pre-processing and feature recognition software and hardware. Deepvision Technology provides total solutions to intelligent vision inspection for the top industrial manufacturing enterprises in the world and is a promoter of the revolutionary technology in the field of global intelligent industrial inspection. At present, Deepvision Technology is comprehensively focusing on the global bearing industrial inspection market, actively providing the highest quality technology and product solutions for the industrial industry upgrade and has now reached in-depth cooperation with a number of multinational companies.
Dunamu
Dunamu is a leading fin-tech company in Korea. Dunamu's Stock-Plus is the only social trading platform and the fastest growing mobile trading service. Stock-Plus helps users to find right stocks to invest and also enables users to mirror leading investors, which can be individual investors and also asset management firms. Dunamu provides asset management service which used to be available only to affluent individuals to wider public through combining social and IT technology.
Extreme Vision
Extreme Vision, founded in 2015, is committed to developing the first computer vision algorithm platform in China, which is dedicated to exploring the development and application of artificial intelligence in multiple industries. Headquartered in Shenzhen, Extreme Vision has gathered top R&D members, including engineers and doctors from Tencent, Huawei, Hong Kong University of Science and Technology, Peking University, and other top enterprises and laboratories.
GT Tech
GT Technology is an industrial AI company specializing in computer vision inspection. Its flagship product GT Inspector (GTI), an AI inspection robot, targets precision manufacturing companies whose products require tedious human visual inspection. It can reach a 99.99% defect ID accuracy rate at very high CT, helping customers save up to 80% on labor costs at the inspection step and increase product quality at the same time. GT is currently serving top customers from market verticals including FPC, consumer electronics, structure component and lithium battery. As a rising star in the AI inspection space, GT technology is backed by top venture capital firms such as Qualcomm Ventures, Sequoia Capital and Topping Capital.
JobPlanet
Jobplanet is Korea's top user-generated company review and information website. Covering more than 50% of registered companies in Korea, Jobplanet reviews include information on company's pros and cons, company ratings, salary data and interview information.
Kneron
Kneron is an on-device oriented AI solution provider with a focus on software re-configuration and hardware compression + acceleration for IoT. Kneron was founded in 2015 at San Diego, US by Albert Liu who is a leading expert in ASIC design, EDA, deep learning, image processing, and computer vision algorithms. He has helped to commercialize products at Samsung, Qualcomm and Mstar.
Up to today, Kneron has 61 employees located across its San Diego headquarters and offices in Asia. The core team members are from world top universities such as Beijing Tsing Hua University, Berkeley and MIT. Most of the staffs are experienced and some of them are from prestigious technology companies, for example Google, Intel, Qualcomm, Samsung and Oracle.
Barely two years old, Kneron already has customers around the world which include the top Chinese home appliance company that will ship out 50M devices embedded with Kneron AI solution within one year.
MangoPlate
MangoPlate was created to help people find great places to eat nearby. MangoPlate provides customized restaurant recommendations rather than a restaurant directory. Most of the content within the app, such as restaurant reviews and pictures, are crowd-sourced from real users. MangoPlate has grown tenfold in the number of total users and is continuously increasing in the number of downloads.
Memblaze
Memblaze is a leading domestic provider of enterprise-class NVMe SSD products. Founded in 2011 in Beijing, Memblaze is one of the earliest companies to develop enterprise-class SSD products globally. The PBlaze series enterprise-class SSD launched by Memblaze has been widely used in database, virtualization, cloud computing, big data and other fields, providing stable and reliable high-speed storage solutions for more than 800 customers in Internet, cloud services, finance, telecommunications and other industries.
Memblaze prides itself on its innovations and is set to continue launching new products and technologies, setting new benchmarks in the fields of servers and storage in the future.
Pongbot
Shanghai Pongbot Technology CO., LTD is a high-tech corporation focused in robotics and artificial intelligence, that is dedicated to facilitating man-machine symbiosis.
Pongbot is equipped with a mature R&D department that's advancing fields such as AI algorithm, robotics control, man-machine interaction and more. Thus far, Pongbot has successfully published intelligent platforms composed of both soft and hardware, including a High-Speed Motion-Capture System and Human-Movement Recognition System. To empower China's national sport, table tennis, the abovementioned technological outputs are currently being used in not only professional trainings, but also entertainment scenarios, offering an integrated smart solution.
With innovation and creativity, we offer endless possibilities for Smart Living thriving in a harmonious future through man-machine symbiosis.
Tensortec
Shenzhen Tensortec startup team is composed of more than 8 years of working experience in Huawei. It has a deep understanding of the field of vehicle and artificial intelligence. Moreover, professor Li Zexiang, a world-renowned artificial intelligence expert, and his team support Tensortec .
Shenzhen Tensortec's research and development team used in the world of advanced artificial intelligence technology, has developed a complete independent intellectual property rights in the DMS (Driver Monitor System) as the core of intelligent auxiliary driving System, the solution for the overall performance and quality of products reach the international advanced level, for users at home and abroad to provide vehicle intelligent auxiliary driving System solutions.
Widely used in land, sea and air traffic/engineering equipment manned by drivers:
Land transport: rail vehicles (high-speed railway, locomotive, subway, light rail), passenger vehicles, new energy vehicles, dangerous goods transport vehicles, passenger/class vehicles, industrial and mining vehicles, freight vehicles, school buses, taxi, network car reservation, etc.
Shipping: passenger ships, fishing boats, freighters, cruise ships, port tower cranes and other operating equipment.
Thundercomm
Thundercomm is a world leading IoT product and solution provider, founded in 2016 as a joint venture between ThunderSoft and Qualcomm®, and is headquartered in San Diego. Leveraging Qualcomm's world-leading SoC technology and ThunderSoft's proven expertise in operating systems, Thundercomm is now focusing on combing emerging, disruptive technologies to provide comprehensive end-to-end solutions for OEM/ODM, enterprises and developers in a wide range of industries, including: smart camera, robotics, VR/AR, wearable, drone, medical equipment and industrial IoT to accelerate the process from the product prototype to mass production.
Toss Lab
Toss Lab is an international enterprise software company with offices in Japan, Taiwan, and Korea founded in June 2014. Its flagship product, JANDI, combines group messaging, file sharing, and project management functionality into one easy-to-use application available on any device in order to help users efficiently share, organize, and find information in the workplace. Since its initial pilot release in May 2015, JANDI has been adopted by more than 30,000 teams across Asia. JANDI's team comprises 50+ members across Seoul, Taipei, and Tokyo.
Viva Republica
Provider of P2P money transfer service Toss.
WhaTap
Provider of monitoring services for various database management performances. The company is the developer of a cloud-based platform that monitors and analyzes performance of software in real time.
YYG
ViewTrix (aka YYG) is a leading IC designing house in China with two product lines in mass production: AMOLED display driver IC and OLED micro display IC.
Denglin
Denglin Technology is an AI cloud computing platform company in China that has developed innovative GPU+ based core technologies. The GPU+ series of products has pioneered the next generation architecture of general accelerators for AI computing. It has successfully filled the technical and product gaps in the high-performance GPGPU field in China and achieved commercial success in a few crucial applications. The GPU+ architecture (software-defined heterogeneous artificial intelligence computing platform) is a perfect solution to achieve versatility and high efficiency in applications. The architecture provides CUDA/OpenCL hardware acceleration capabilities and supports all major AI network frameworks and related operators. At present, GPU+ has been successfully commercialized in industry leading companies such as Smart Cities and Online Service. In addition, the performance obtained through the large-scale energy efficiency ratio has been recognized and supported by its growing customer base.
HAOMO.AI
Founded in 2019, HAOMO.AI is an artificial intelligence technology company dedicated to autonomous driving. With the goal of zero accidents, congestion-free trips, independent travel, and efficient logistics, HAOMO.AI helps clients reshape and upgrade the way the entire society travels and handles logistics across the board. It is estimated that the number of passenger vehicles equipped with HAOMO.AI's autonomous driving products will reach 1 million within three years. As for low-speed logistics vehicles, the company is expected to work with leading clients in the industry, such as Meituan, Wumart Dmall, and Alibaba DAMO Academy to develop unmanned delivery services in Beijing's Shunyi district, Shenzhen's Pingshan district, and other locations.