Albert Wang is a Senior Director at Qualcomm Ventures. His investment focus areas are mobile/5G, cloud, internet of things (IoT), artificial intelligence (AI), and Web3. Albert led the investments and serves as a board observer for Uhnder, Plume, SiFive, Oosto, AttackIQ, Clarifai, BlueStacks, Workspot, Mountain Digital and Avalanche. Previously, Albert led the team's investments in FreedomFi (acquired by Nova Labs), Ring (acquired by Amazon), Cavendish Kinetics (acquired by Qorvo), Bracket Computing (acquired by VMware), CurbSide (acquired by Rakuten), Ineda (acquired by Intel), MapR (acquired by HPE), PLUMgrid (acquired by VMware), and Gaikai (acquired by SONY). Albert helped launch the Qualcomm AI Fund in 2018 and currently manages the Qualcomm 5G Fund.
Prior to Qualcomm Ventures, Albert worked in various engineering and management roles in the wireless industry. Most recently, he worked at Lux Capital focusing on MEMS and nanotechnology startups. He also spent a few years at Skyworks Solutions and managed the product development of several wireless chips that power the most popular smart-phones today. Albert received his MBA from the UCLA Anderson School of Management, his Ph.D. in Electrical Engineering from the University of Cincinnati, and his B.Sc. in Electrical Engineering from Zhejiang University.
Outside the Office
Albert lives in San Diego and enjoys the outdoors with his wife and twin boys, hiking, biking, swimming, skiing, sailing and coaching the boys on tennis.

Plume is the creator of the world's first Consumer Experience Management (CEM) Platform powered by OpenSync™. As the only open and hardware-independent solution, Plume enables the curation and delivery of new Smart Home Services rapidly and at massive scale for ISPs and consumers.
Acquired
Developer of wireless frequency enabled security device. The company provides video doorbells directly to the smartphone application and enables residents to see and speak with visitors at the same time. It also provides users a remote unlocking system through smartphone.
Jamie Siminoff
Co-Founder & CEO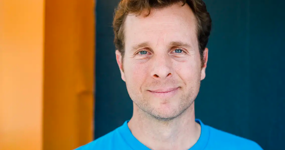 A lifelong inventor and successful entrepreneur, he created the world's first wi-fi video doorbell, in his garage, in 2011. Today, his company has multiple products and the mission of reducing crime in neighborhoods. Ring has seen incredible success and growth and was purchased by Amazon in 2018.

SiFive is the leading provider of processor core IP based on the free and open RISC-V instruction set architecture and complete silicon solutions. Led by a team of seasoned silicon executives and the RISC-V inventors, SiFive unleashes innovation and democratizes access to custom silicon for the next generation of compute by empowering SoC designers to realize mass customization and faster time to market through industry-first innovations such as their native cloud core IP platform, Core Designer, signature SoC IP, third party IP via their DesignShare program.

Uhnder is leading the transformation of radar from traditional analog modulation to Digital Code Modulation (DCM). Uhnder's patent pending technology delivers substantially more accurate results across complex use cases, making autonomy possible. Uhnder's innovation promises to redefine perception-based solutions, offering improved performance, a smaller footprint, and lower power consumption.
FreedomFi
FreedomFi leverages blockchain to enable community-driven buildout of LTE and 5G small cell wireless networks. It provides a turnkey solution including radio, gateway, management app, and open-source core network running in the cloud, making it plug and play for small cell hotspot owners to earn Helium HNT tokens.
Oosto
Leading organizations in the financial services, buildings, retail, health, sports, gaming, and other Fortune 500 companies are using Oosto's leading visual AI platform to positively impact safety, productivity and customer experience. Oosto enables enterprises to better protect their customers, guests and employees by identifying security and safety threats in real-time without compromising on fair and ethical use.
Bluestacks
BlueStacks App Player lets you run mobile apps fast and fullscreen on Windows and Macs. Today more than 90 million people around the world use BlueStack's App Player product to run mobile apps and games on bigger screens using their patented Layercake technology.
Bracket Computing
Bracket Computing created the industry's first cloud virtualization system with the development of its Computing Cell, with the ultimate goal of delivering enterprise computing that is driven by business needs, not hardware limitations.
Cavendish Kinetics
Cavendish Kinetics is the leading provider of high-performance RF MEMS radio components for smartphones, handhelds and wearable devices
Curbside
The Curbside app allows you to find and buy products available at nearby stores such as Target. When your order is ready to pick up, we notify you.
Gaikai
Gaikai is a next generation video game streaming platform that utilizes cloud-based gaming technology, allowing users to play major PC and console games instantly, with one click. No download or install required.
This technology powers game services including a next-generation video game and software advertising network that drives sales for video game publishers, developers, retailers, and affiliates via online demos of games and software applications. Users are presented with an offer to try the game or app before buying it, therefore giving them hands-on experience with the product right at the point-of-sale.
Lookout
Lookout is a cybersecurity company that predicts and stops mobile attacks before harm is done to an individual or an enterprise. Lookout's cloud-based technology is fueled by a global sensor network of more than 70 million users and tens of thousands of apps that are added daily. With this dataset of virtually all the mobile code in the world and the predictive machine intelligence to analyze and make sense of the data, Lookout can identify connections that would otherwise go unseen and stop cybercriminals from attacking mobile devices.
MNTN Digital
MNTN builds advertising software for brands to drive measurable conversions, revenue, site visits and more through the power of television. MNTN Performance TV is the world's first and only Connected TV advertising platform optimized for direct-response marketing goals. It redefines what advertisers can do with television, giving them the power to tie performance directly to their TV campaigns.
Workspot
Workspot provides a powerful Workspace-as-a-Service solution for firms of any size to securely deliver core business apps and data on personal mobile devices. Workspot believes today's mobile workforces need to be empowered to work from anywhere with seamless access to their business apps and data across mobile and desktop platforms. Designed to leverage a firm's existing infrastructure, firms using Workspot no longer have to tolerate costly investments, installation of new boxes or time-consuming deployments. Workspot's 100 percent cloud-based solution takes mobile device management, as well as application and data delivery to a whole new level.
M87
M87 is commercializing groundbreaking, patent-pending software technology that makes wireless networks higher performing, more efficient, and easier to use. Our technology was invented by Vidur Bhargava and Dr. Sriram Vishwanath in the ECE department at the University of Texas at Austin. The M87 management team combines years of industry leadership with innovative new ideas for controlling the unlicensed spectrum through software. We're building solutions designed to radically improve end user device performance while providing carriers with increased data revenue opportunities.
Clarifai
Clarifai is an artificial intelligence company that excels in visual recognition, solving real-world problems for businesses and developers alike. Founded in 2013 by Matthew Zeiler, a foremost expert in machine learning, Clarifai has been a market leader since winning the top five places in image classification at the ImageNet 2013 competition, and predicts more than three billion concepts in photos and videos every month. Clarifai's powerful image and video recognition technology is built on the most advanced machine learning systems and made easily accessible by a clean API, empowering developers all over the world to build a new generation of intelligent applications. The company has amassed a suite of clients that range from Fortune 500 companies to startups and small development teams, including Buzzfeed, Trivago, West Elm, Vevo, 9Gag, StyleMePretty, and many more. Clarifai is headquartered in New York City with an office in San Francisco.