Acquired

Affirmed Networks
us
A pioneer in delivering fully virtualized, cloud-native, 5G-ready mobile core solution.

Airspace
us
A logistics service provider offering an industry-first automated software platform that gives customers a true end-to-end supply chain solution.
IPO
Airspan
us
A 4G and 5G end-to-end, fully virtualized, cloud-native OpenRAN hardware and software vendor.

Augury
us
Enabling Digital Transformation through machine health and performance insights for industrial and commercial applications.

Azion
latin-america
Provider of edge computing solutions enabling users to build and run serverless applications at the edge of the network or their own premises.

Baicells
china
Setting the pace for 5G and future evolution with end-to-end cloud solutions that are designed to support a seamless migration to next generation.

Bell Robotics
china
The leading robotic and creative science education organization in China.

Celona
us
An enterprise networking platform provider that brings 5G to enterprises.
IPO
Cloudflare
us
Makes Internet applications lightning fast, protects them from attacks, ensures they are always online, and simplifies adding web apps with one click.
Cohesity
us
Enables companies of all sizes to simplify how they manage data with their intelligent data platform.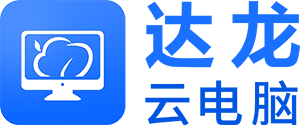 Dalong Tech
china
Leading cloud gaming company developing and operating cloud computing and virtual technology.
IPO
Huaqin
china
a world leader in multi-category intelligent products, including devices, smart watches, servers, IoT devices and automotive electronics.

Hugging Face
us
Hugging Face is the collaboration platform for the machine learning community.
Acquired

Innovium
us
A leading provider of high performance, innovative switching silicon solutions for Cloud and Edge data centers.
Jio
india
Built a world class all-IP data strong future proof network with latest 4G LTE technology. It's future ready to support 5G, 6G and beyond.

Loggi
latin-america
A fast online delivery service that connects you directly with the courier via mobile phones or computers.

MindTickle
india
Sales readiness platform enabling businesses to transform their sales and partner enablement initiatives from ad-hoc methods into effective processes.

Nuvemshop
latin-america
Platform allowing merchants to setup and manage their digital business, connecting all sales channels using one single point of administration.

Particle
us
A scalable and secure Internet of Things device platform that enables businesses to easily build, connect and manage their connected solutions.

Plume
us
Enables the curation and delivery of new Smart Home Services rapidly and at massive scale for ISPs and consumers.
Acquired
Ring
us
Developer of smart home security products, as well as the Neighbors app, providing users affordable whole-home and neighborhood security.
IPO

SentinelOne
israel
Cybersecurity solution offering prevention, detection, response and hunting capabilities across endpoints, in a single autonomous platform.
Shadowfax
india
Its logistics gateway for businesses, offers an on-demand delivery service platform to its clients.

Shopic
israel
Shopic delivers intelligent retail with the world's smartest shopping cart.

SiFive
us
The leading provider of processor core IP based on the free and open RISC-V instruction set architecture and complete silicon solutions.
IPO

Thundersoft
china
A leading Android core technology and solution provider, to accelerate OEMs' high quality products quick time to market.

TytoCare
israel
First all-in-one telehealth solution for on-demand, remote medical examinations, transforming primary care by putting health in the hands of consumers.

Uhnder
us
Leading the transformation of radar from traditional analog modulation to Digital Code Modulation (DCM).
Acquired
Waze
israel
Waze is a free mobile navigation application that allows drivers to build and use live maps, real-time traffic updates and turn-by-turn navigation to improve their daily commute.

Wiliot
israel
Fabless semiconductor co. whose mission is to scale the IoT by connecting products with cloud connected, sticker sized, Battery Free Bluetooth tags.
IPO
Xiaomi
china
Creator of hardware, software, and Internet services for the mobile market.
Zongmu
china
A leading provider of AD (Automatic Driving) and ADAS (Advanced Driving Assistant System) products and technology.
IPO

Zoom
us
The cloud meeting company which unifies cloud video conferencing, simple online meetings, and group chat into one easy-to-use platform.